About this webinar
Anger Management For Students
Anger is a warning emotion. It is typically used to respond to danger, but it is also a form of self-expression and, in some cases, a child's way of declaring independence. Many things can incite a child's rage, which can sometimes lead to aggression. When children reach kindergarten age, their anger usually does not explode into aggression because they have learned to control such impulsive urges. Parents can expect more subtle forms of aggression as their children reach school age, such as pouting, sulking, and whining. Young children, it turns out, have a lot to be angry about. They're small. They are not permitted to do everything they desire. Many of the things they try fail. Bigger people tell them what to do, and since those people are also stronger, they can make them do it.
It's never too early to start teaching your child how to control her anger so that it doesn't control her. However, keep in mind that these strategies are difficult for young children to master. Your child will require your assistance—as well as plenty of practise: There are five strategies that parents and teachers can use or apply to manage the issue of anger in their child or students.
Ms. Charu Baweja, our mentor, will be discussing these strategies and much more about anger management for children in an upcoming webinar.
Speakers/Mentors
Ms. Charu Baweja
Motivational Speaker
Charu Baweja is an educator, motivational speaker, communication skill expert, performing arts expert, storyteller, and anchor. She is an M.com, B.ed by qualification. Ms. Charu has been a great motivator to students and people and changing lives by positively influencing through webinars and workshops.
Ms. Charu has been a source of inspiration for many. She has been Nurturing & Grooming students by conducting many interesting extracurricular activities, and workshops. By this, she is helping students to build confidence in themselves.
Benefits Of Webinar
1. Learn the techniques to manage the anger in your child,
2 Webinar will also help students to understand more about the things that will help them in controlling their anger.
3. Will help students in building communication skills
4. This webinar will also going to help students in stress management.
Webinar Stats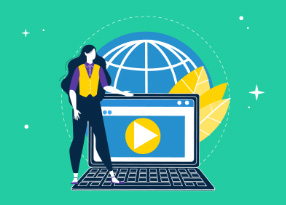 Reach:

Engagement:

Website Sessions:

Registrations: 27