About this webinar
Anger Management Skills In Children
One common trigger is frustration and anger when children cannot get what they want, or when they do not feel like doing something. Children often have anger issues accompanying other conditions of mental health. These days students are facing various kinds of anger issues in life whether they are students or working professionals. A child who displays excessive anger definitely has underlying issues that need to be studied and resolved. It is very important for children to learn to manage anger. This session will be beneficial to help these students to manage anger by various skills they can use in their everyday life.
In this session, students as well as their parents can discuss and learn about the steps they can take to help their child in managing their anger skills. There are many problems that can cause anger issue in students and this session will be an enriching one to understand the underlying causes as well as the dealing mechanisms.
Speakers/Mentors
Karuna Kaul
Counselling Psychologist
Karuna Kaul is a psychologist and active practitioner based in New Delhi, India. After completing her Bachelor's and Master's degree in Clinical Psychology from the University of Delhi and Ambedkar University,
New Delhi. She has experience in counseling for 5 years. She is also been a part of psychology workshops like Focusing on Positive Self Development. Her forte ranges from life skills to career counseling and parenting programs. She has also trained teachers on the developmental programs for working along with children in classrooms. She is professionally well-equipped as a career mentor and has done workshops with parents and children on the career path of the students in different schools. Her motto is to serve people who are dealing with mental issues.
Benefits Of Webinar

1. Learn about the various causes of anger in your child.
2. Get to know about the physical symptoms of anger.
3. As parents, learn about some effective dealing mechanisms if your child displays frequent anger issues.
4. Learn various ways of stepping back from situations that can trigger anger.
Webinar Stats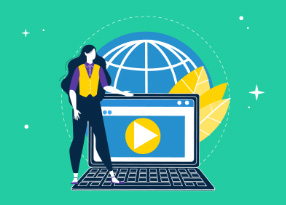 Reach:

Engagement:

Website Sessions:

Registrations: 6