About this webinar
Anxiety: Symptoms & Coping Mechanisms
Anxiety can be of various types and can be characterized and identified through certain symptoms. One such is heavy breathing when confronted to a difficult or overwhelming situation. Often, it gets difficult for people to exactly categorize and identify their symptoms that reflect anxiety.
It is a bad time out in the world where we are stuck with a pandemic. There are many types of anxieties that may exist like social anxiety, anxiety when talking to someone, anxiety before and after exams and more. What one needs to learn in life is how to deal with them and bounce back. While it is okay to have such breakdowns, it is also important to seek help sometimes. It is always good to talk to people and even better take professional advice.
Join this session to engage with our mentor and learn about the different symptoms of anxiety and various ways of dealing with the same.
Speakers/Mentors
Niharika Dutta Baruah
Mental Health Counsellor
Niharika Dutta Baruah is currently working as a freelancer. She is a psychologist, clinical hypnotherapist, and also certified counselor. She helped 500+ people with her work. She also provides her online counseling session on her Instagram account. Her instagram I'd is - dutt__niharika. She uploads reels and IGTV videos from time to time based on various 'mental health' topics. She also has a YouTube channel named - Niharika Dutta, where she uploads informative and positive videos about mental health. She is a very positive person and very professional in her field. She has 400 client reviews that reflect her work.
Benefits Of Webinar
Help yourself to identify any symptoms of anxiety with the help of this session.

Learn basic coping mechanisms

Get to know about the various types of anxiety and the associated symptoms

Interact and engage directly with the mentor.
Webinar Stats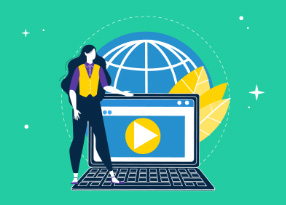 Reach:

Engagement:

Website Sessions:

Registrations: 48