About this webinar
Application Essay Topics
The story that we wish to tell the institution about ourselves through our application essay themes might be either fictional or a true inspiring tale. It will demonstrate your abilities in writing, interpreting, and analysing, as well as narrating and many other talents. It is a crucial component of the evaluation stage of the admissions process.

The choice of a topic is essential for writing a quality essay or short story and forms the basis of the entire application. Selecting a topic can be difficult because students must write an essay for college applications on any general subject or about themselves in a compelling way. But for typical college essay writing projects, some professors will ask the students to choose an impressive college essay topic of their own instead of giving them a list of options.
The application process for colleges can be demanding and occasionally overwhelming. A strong essay is a terrific strategy to stand out from the competition and strengthen your application for a "reach" institution.
Speakers/Mentors
Swati Singh
Overseas Education Counselor
Swati Singh is the founder of Craft PPL Combine, a consultancy service-oriented towards providing students with best study options, in India and abroad, for undergrad and post-grad study options best fit for their aptitude and profile. She has extensive exposure to the admissions and visa process of universities across countries like USA, UK, Canada, Netherland, Germany, Australia, NZ etc. The education counsellor also has affiliations with 200+ universities via various tie-ups and franchise. With this professionalism, she is a GCC UCLA certified counsellor and has sound knowledge of all school curriculums from national boards like CBSE and state boards to international CIE and IB curriculums.
Benefits Of Webinar
Learn from Obstacles
Will help you better understanding for problem solving,
Will help you in your personal growth.
Webinar Stats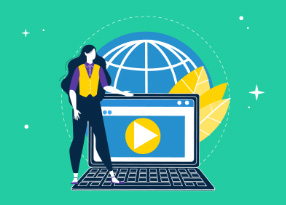 Reach:

Engagement:

Website Sessions:

Registrations: 0