About this webinar
Building Extracurricular Profile For International Admission
Your good extracurricular profile is integral when it comes to applying abroad universities for higher studies. An impressive extracurricular profile will put you in the best possible light among the competitors. Whether you wish to go the US, UK or Europe, a good profile can make a huge difference in your application.
One should surely apply academically, but an application is so much more than a good score card. According to the experts, the universities in overseas, look for the students who can make their student body more interesting, who will be involved in different activities socially and culturally.
Building your profile means taking up opportunities that will expand your knowledge and skills. Your profile gives you a lot of content to add to your resume, SOP, and LOR's. It is the best way impress the admissions committee at your dream university.
Join our webinar and understand the importance of extracurricular activities while applying abroad for studies, when and how to build your extracurricular profile
Speakers/Mentors
Swati Singh
Overseas Education Counselor
Swati Singh is the founder of Craft PPL Combine, a consultancy service-oriented towards providing students with best study options, in India and abroad, for undergrad and post-grad study options best fit for their aptitude and profile. She has extensive exposure to the admissions and visa process of universities across countries like USA, UK, Canada, Netherland, Germany, Australia, NZ etc. The education counsellor also has affiliations with 200+ universities via various tie-ups and franchise. With this professionalism, she is a GCC UCLA certified counsellor and has sound knowledge of all school curriculums from national boards like CBSE and state boards to international CIE and IB curriculums.
Benefits Of Webinar
This will help you understand why extracurricular activities matter

When to get started on your extracurricular profile

How to build your extracurricular profile

You will be able to ask questions directly from the mentor.
Webinar Stats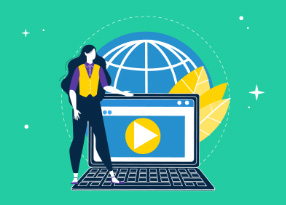 Reach:

Engagement:

Website Sessions:

Registrations: 84