About this webinar
Choosing The Right Program/Right Country To Study Abroad
Choosing the right program for future studies and selecting the best university to study abroad is definitely a life-changing decision for a student.

There is a list of factors that need to be checked prior to applying for any university abroad. The main criteria are the location which can be decided by looking at other factors such as career opportunities, financial options or application requirements. Then comes the university ranking, whether they are measuring academic and educational performance, or the teaching environment and the internationality of the institution hold significance.
There are many related aspects that should be scrutinized thoroughly before applying for admission in any university worldwide under any program to study.

Join this webinar with us and learn more on such criteria to examine for choosing the right program and right country for study abroad.
Speakers/Mentors
Swati Singh
Overseas Education Counselor
Swati Singh is the founder of Craft PPL Combine, a consultancy service-oriented towards providing students with best study options, in India and abroad, for undergrad and post-grad study options best fit for their aptitude and profile. She has extensive exposure to the admissions and visa process of universities across countries like USA, UK, Canada, Netherland, Germany, Australia, NZ etc. The education counsellor also has affiliations with 200+ universities via various tie-ups and franchise. With this professionalism, she is a GCC UCLA certified counsellor and has sound knowledge of all school curriculums from national boards like CBSE and state boards to international CIE and IB curriculums.
Benefits Of Webinar
• This will help you understand how to choose a right place to study abroad
• How to choose the right program
• Important points that should be kept in mind while planning abroad studies
• You will be able to ask questions directly from the mentor.
Webinar Stats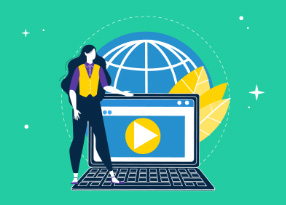 Reach:

Engagement:

Website Sessions:

Registrations: 70