About this webinar
Communication Skills For Teachers
Communication means the process that one adopts while sharing his / her views with others. Effective communication benefits everyone. It helps improve relationships, increase understanding, and model positive interactions. Communication is both expressive and receptive. Teachers need good communication skills to listen to their students as well as for explaining the content in such a manner that facilitates learning.
For a teacher, it is necessary to have good communication skills for the good learning of the students. Teaching is all about communication - listening, speaking, reading, presenting, and writing. The learning process is highly dependent on how well the teacher communicates. Effective classroom management, building a conducive learning environment, keeping students motivated to learn etc are all achievable with effective communication skills.
Teachers who hone their communication skills are well prepared to instruct, advise and mentor students entrusted in their care. Additionally, teachers with good communication skills can communicate well to effectively collaborate with colleagues, effectively manage parent expectations and update administrators on student progress.
Speakers/Mentors
Ms. Shatarupa Dasgupta
Soft Skills Trainer
Shatarupa Dasgupta has over 20 years of experience working in Education and Training, She possesses an in-depth understanding of multi-thematic approaches in the education and skill development verticals, including Teaching-learning processes, Professional development of teachers, Team building, Fundraising, and Driving stakeholder consensus. In her career growth trajectory, she has played multiple roles to provide strategic leadership and oversight to program management and implementation of transformative Learning projects aimed at bringing about systemic improvements in classroom-based assessments and student learning outcomes for Government schools across multiple states in the country.
She believes that the route to social justice, equality, and equity has to pass through classrooms. A yoga and nature enthusiast, she remains passionate about bridging equity gaps in education and skill development.
Benefits Of Webinar
Improved relationships: Honest, respectful communication fosters trust, allowing people to express their thoughts and feelings freely.

A better understanding of what's going on at home: If there's a problem, you're in a good position to learn how it might affect the child or young person, how the young person or family would like you to handle the problem, or what supports might be useful and appropriate.

Families are aware of the learning environment: Families are better able to understand their child's or adolescent's strengths and can collaborate with you to address any challenges.
Webinar Stats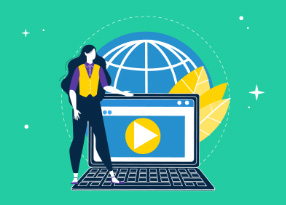 Reach:

Engagement:

Website Sessions:

Registrations: 11