About this webinar
Coping Stress During Pandemic
Stress is a common health issue that every one of us has; either in a child or in an adult. We all are stressed out in a way or another due to some or the other. But do we actually know what stress is? What are the sources that these stress issues come from? We can say we have a rough idea but don't exactly know what that is.
Has anyone taken account of the stress that families; children, mothers, fathers, adults, or any relatives have incurred due to this pandemic? Is lockdown or pandemic really over? No, this is the answer. Now, take a step for yourself and the people around you. Join this webinar to learn about stress and join FairGaze in this session to combat a mental health issue.
Speakers/Mentors
Bhaswati Baruah
Career Counseling & Motivational Speaker
She is currently working as a Guest Lecturer (Education) in Women's College, Tinsukia, which is also her hometown. She is equipped with good communication and time management skills. Added to it, She is also a Certified Career Coach. She along with her teammates is successfully running a 'Coaching and Counselling Classes', where she provides classes on B.Ed Entrance Exam as well as carries forward the Career Counselling/ Personality and Motivation Session. She also has a Youtube Channel named 'Bhaswati Baruah', where she uploads videos from time to time on various Mental health-related topics in order to enlighten the people of society regarding mental issues.


Benefits Of Webinar
Benefits of the Webinar:
1.Get to know how you can identify what stress actually is.
2.Learn the different ways to combat stress.
3.Learn about the various sources your stress may stem from.
4.Learn how stress can affect you mentally and physically.
Webinar Stats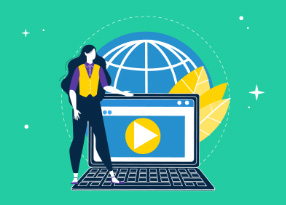 Reach:

Engagement:

Website Sessions:

Registrations: 83