About this webinar
Cricket With Wicket-keeper Expert
Our physical activities are lacking due to lockdown. We all are becoming lethargic and fully a "couch potato person". Cricket is the most loved sport by every Indian. In every street in India, cricket is being played! From, T-20 series to IPL to World Cup Matches every Indian is keenly interested in it.
If we ask the child any question from his syllabus, he/she might not be able to answer, but if you will ask any question from the cricket, they will definitely answer the question. So why not to be physically fit with the help of cricket? People will play, they will have fun and they will burn some calories also. This webinar will teach the methods of becoming fit by playing cricket.
Cricket comprises many things like batting, bowling, fielding, etc. and in the team, every individual is expert in different things. With the experience, we get to know about in which particular we are expert in.
So, let's just deeply explore ourselves in wicketkeeping about it and go for it.
Speakers/Mentors
Munesh Kumar
Cricket Expert
Munesh Kumar, a known face of Indian Cricket, who has played in Jharkhand, U17, U19 and U23 for Jharkhand in 2009, Fatehabad in 2011, Delhi League in 2015 and for Delhi in 2019 respectively. He has been selected as Top 5 wicket keepers of Delhi, which adds as a silver feather in his golden cap. At present, this young, emerging, dynamic and talented player is giving coachings at the Rajvanshi Cricket Trust, Delhi.
Benefits Of Webinar
The Long-run Your massive center will permit you to snap to activity. Your speed and coordination will permit you to finish the play with commendable exactness. As you put all your capacity behind one development, you'll feel a surge of pride as your methodology wins out.
Increased Stamina and Endurance: The consistent stumbling into the field assists with expanding endurance.
Balance: Balance is additionally something one can improve through this game, as a result, the very pinnacle of focus required while playing cricket.
Flexibility: Figuring out how to move openly is something that accompanies practice in cricket, subsequently enhancing the adaptability of a person.
Coordination: When getting or tossing the ball, a cricket player improves his dexterity
Cardio: Cricket incorporates a ton of tossing and running over the field, which is an extraordinary cardiovascular action.
Improved Motor Skills: Bowling, batting, and getting the ball to require net engine aptitudes. These are such exercises that make the enormous body muscles to work.
Social Skills: It's an extraordinary method to connect with individuals and it's additionally an incredible method to figure out how to adapt to winning or losing. Cricket matches can most recent a few hours, and inside that time one must work with the group in an agreeable way to create and start game techniques and dominate the game.
Muscle Toning: Like some other game, cricket additionally assists with picking up and conditioning your muscles.
Physical fitness the running and bowling expects you to be continually ready for action, which expands your physical activity level.
Team Building: It is a group activity. Eleven players must cooperate for a few hours on the field, using techniques to overcome the other group. Kids playing cricket learn participation and other social abilities while building a feeling of pride and achievement when their group wins. Indeed, even grown-ups can appreciate the chance to encourage fellowships outside of the workplace. Triumph is all the better when shared.
Entertainment:6's, 4's wickets, run-outs, gets. Everything goes on in Twenty20 and in such a brief timeframe. This sort of all activity crickets can pull in more fans and help globalize the game.
Webinar Stats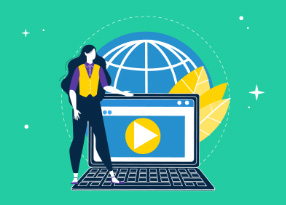 Reach:

Engagement:

Website Sessions:

Registrations: 75