About this webinar
Demystifying Overseas Education and its Process
It all begins with the selection of overseas education guide who can help you out with the detail necessities. By keeping in mind, all the counterparts FairGaze brings you this webinar to plan out your academic trip overseas!

Indian students have been going abroad for their undergraduate and postgraduate studies for a very long time now. But where the number of such students was in a few hundred till the early 2000s, we are seeing this number rising every year and, the last year 2019 saw nearly 200,000 students go to various foreign countries for their education. Majority of these students has headed towards five countries. The countries like the USA, the UK, Canada, Australia and New Zealand.

Securing admission to the highly accredited Universities, no matter which country, is very desirable but quite challenging as well. But even more challenging is knowing where to apply to, what is the right fit for the student keeping in mind their aspirations, grades, extracurricular, academic and career goals along with keeping track of timelines for applications.

It involves long term research, identification of key focus areas for improvement of student's profile, then comes the selection of country, course and universities based on above-mention criteria and so on. Correct test preps and documentation is another very critical process where many students falter.

Our mentor will bring a method to this madness so that the student is not just prepared right but prepared on time as well.
This webinar is about the introduction to the overseas education process in a format which gives the students a roadmap to follow for achieving the desired success.
Speakers/Mentors
Swati Singh
Overseas Education Counselor
Swati Singh is the founder of Craft PPL Combine, a consultancy service-oriented towards providing students with best study options, in India and abroad, for undergrad and post-grad study options best fit for their aptitude and profile. She has extensive exposure to the admissions and visa process of universities across countries like USA, UK, Canada, Netherland, Germany, Australia, NZ etc. The education counsellor also has affiliations with 200+ universities via various tie-ups and franchise. With this professionalism, she is a GCC UCLA certified counsellor and has sound knowledge of all school curriculums from national boards like CBSE and state boards to international CIE and IB curriculums.
Benefits Of Webinar
You will have a qualified professional guiding you at every step of the way. This means all the way from figuring out what courses you want to apply for (i.e. narrowing down the perfect options for you, finding your college campus fit, and finding the best universities in your budget) to making sure that your journey and orientation week is as smooth as possible.
You will have the resources to compare different universities and colleges and find out what works the best for you. Our mentor will be able to provide you with detailed personal insight into what the best options for you might be.
Webinar Stats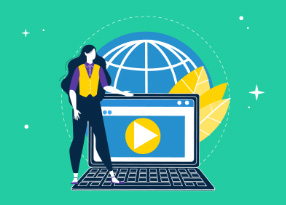 Reach:

Engagement:

Website Sessions:

Registrations: 117