About this webinar
Enhancing Classroom Effectiveness
An effective classroom is not just about kids coming to school, taking their notebooks out, listening to the teacher and memorising the textbooks. It is more than following order and abiding by the rules. The concept of the practical classroom is where learning occurs in a fun, effective, and more impactful way.

A school is where students spend most of their time so having class effectiveness is very important. A classroom is a place where students are engaged and achieve the intended learning objectives. Rules are important, but they are not, in themselves, the objective. Rules help make learning possible.

If students are talking in class, they could be disrupting others from learning or adding to the discussion by asking questions that increase all students' learning as everyone does not think in the same manner. In the same manner, when students use cell phones in classrooms could be practical and non-effective. Nevertheless, we will never know what is right and what is wrong till we allow them to.

This session aims to interact with teachers to understand the various strategies that can be adopted for an enhanced classroom effectiveness.


Speakers/Mentors
Ms. Fakeera
Deconditioning and Freedom Coach
Ms. Fakeera describes herself as "a normal human being", connecting across age groups with a mandate to help individuals take a reverse journey into themselves through the process of 'Social Un-conditioning'. She uses a repertoire of tools contextually to guide individuals and groups in identifying layered inhibitions, fears, and detrimental behavioral patterns that enslave us discreetly, yet so full.
The operating paradigm of her work is a core belief that while our conscious self continues to evolve, imprinted conditioning from our childhood often remains stagnant and entrenched in our subconscious, preventing us from living our lives the way we truly yearn to.
The basic principles of sexual congress; breaking stereotypes about conditioning and unmasking the truth.
Benefits Of Webinar
• Teachers will get more insights on the importance of classroom effectiveness.
• Get to know the basic ingredients of a classroom that fosters learning for its children.You will be
• Interact with our mentor directly to ask your questions
• Learn how you can bring the best out of your classroom.
Webinar Stats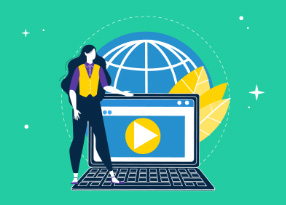 Reach:

Engagement:

Website Sessions:

Registrations: 17