About this webinar
Etheric Wellness
We have all heard of Physical, Emotional, Mental, and Spiritual Wellness. But have you heard of Etheric Wellness?
Ether is a part of the 4th state of matter called Plasma or also known as Bio plasmic energy and well established using Krilian photography. This basically means that in addition to a physical body, we have an energy body called the etheric body, which is present for all the things – Living and non-living in this universe. Today science is slowly coming to terms with this concept as they start talking about a "Shadow Universe"
"Supersymmetry" is a theory that scientists postulate in this century but is a subject that our Ancient Treatises, especially those on Healing, have always taken as an established principle. Energy Workers and healers know that all ailments and physical problems start when the particles comprising the finer etheric body of a human are sent into a tizzy with the bombardment of negative energies, whether mental or emotional.
The wellness of this Etheric body is of utmost importance, as any health problem that we face, first originates in the etheric body.
Speakers/Mentors
Nandakumar
Wellness Coach
He helps individuals and business owners do WELL in LIFE.
He conducts Workshops on Health and Wellness that is aimed at creating a change in the mindset and attitude of the individuals. He also does one on one Mentoring and also consulting on Energy healing for self and Business.
He has been practicing energy healing (Pranic Healing) over 7+ years and is a Postgraduate in Management.
He is currently one of the Training Directors of the BNI – CBDA region and trains BNI members on various subjects that help business owners to be successful and make more money!
He is also a member of the Board of Studies for Anna University for their Management programs in Tamilnadu.
Some of his popular signature workshops are:
Magic of the Mind
Stress Mitigation at the workplace
Mind Leadership
Mindfulness at Workplace
Healthy Living and Work-life integration
From Pain 2 Gain
Benefits Of Webinar
Knowledge of the energy body and its functions
Learn about maintaining the wellness of the energy body
Learn about the etheric aspects of their living environment and space
How to protect oneself from toxic relationships
Tips of healing some of the health issues that are caused by etheric contamination
Webinar Stats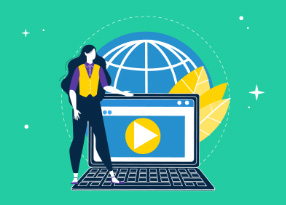 Reach: 442
Engagement: 55
Website Sessions: 414
Registrations: 140