About this webinar
Fitness and Goal Targets
The sedentary lifestyles always see fitness as an essential part. Amid lockdown, it has become extremely important to focus more on Fitness. A fit mind, body and soul will definitely lead to a disease free nation and also a highly productive and economically strong nation. Fitness helps to achieve mindfulness and further helping each one of us to achieve our goals.
According to the research, 95% of the people live in their comfort zone and therefore not able to achieve their life's goal. In these lockdown days, learn about why coming out of your comfort zone is essential to achieve the goals, the targets. Apply in your daily day to day lifestyle and be highly productive.
Attend this Webinar on the topic "Fitness And Goal Targets" on 10th April 2020, which will assist you with achieving fitness and coming out of the comfort zone, helping you to produce the enthusiasm about your goals, your targets.At last, the webinar will help you to accomplish the goals successfully.
Speakers/Mentors
Mr. Sangram Singh
Indian Westler
Be the Unstoppable with Sangram Singh - The international wrestling icon 'Sangram Singh' is an Indian wrestler, actor, motivational speaker and philanthropist. He holds the title of World's Best Professional Wrestler (2012). He was officially the brand ambassador for Wrestling Federation of India 2014 - 15. He was an official motivational speaker for Wrestling Federation of India 2014 - 15.
In July 2015, he won the Commonwealth Heavyweight Wrestling Championship that was held in South Africa. He won Commonwealth Heavyweight Wrestling Championship twice in 2015 - 16. His works and popularity granted the title of World's Best Wrestler by the World Wrestling Professionals.
He was the official motivational speaker for the Indian Army and for Indian grapplers who were speaking to India in the Commonwealth Games. He inspires youths at schools and universities by sharing his life venture, along these lines being a genuine persuasive mentor. Not only this but he has build Sangram Singh Charitable Foundation where he sponsors more than 150 children for their education, uniform, sports kit, etc.
Benefits Of Webinar
Directly interact with Sangram Singh and ask your questions.

Become productive and fit with him.
Clear your goals and come out of your comfort zone.

Achieve unachievable targets
Have mindfulness

Learn how to practice daily
To stop over thinking and lethargic attitude

Focus on your goals and take risks
Webinar Stats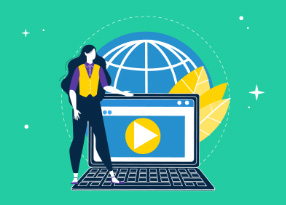 Reach: 3564
Engagement: 880
Website Sessions: 0
Registrations: 0