About this webinar
Fostering Mental Health At School: Insights For Teachers
In the year 2019, many schools around the globe have come up with a new issue in their classrooms. Many classes were facing a mental health crisis. A report showed that eight out of ten teachers had seen a deterioration in student mental health over the preceding two years.
Teachers in their classrooms started noticing an increase in the incidence of anxiety, self-harm, and even cases of suicide among students as young as their primary age. Teachers are uniquely placed in schools and their classrooms to support the mental health of students as they spend so much time with them in terms of socialising and observing them. But with very limited funding and an increasingly challenging school environment, it can be very difficult to offer meaningful support to children now.
Teachers are starting to feel powerless to affect factors such as students' home lives, exam pressures, and funding cuts, but there are lots of ways to nurture a classroom environment where students feel supported and able to share any negative feelings. Nevertheless, mental health improvement during school age is of utmost importance. The reason is that these are the students that will be our future.
Join this webinar and learn more about fostering mental health at school. Teachers are most welcome to come and join this webinar as they are the ones helping children and really observing them.
Speakers/Mentors
Bhaswati Baruah
Career Counseling & Motivational Speaker
She is currently working as a Guest Lecturer (Education) in Women's College, Tinsukia, which is also her hometown. She is equipped with good communication and time management skills. Added to it, She is also a Certified Career Coach. She along with her teammates is successfully running a 'Coaching and Counselling Classes', where she provides classes on B.Ed Entrance Exam as well as carries forward the Career Counselling/ Personality and Motivation Session. She also has a Youtube Channel named 'Bhaswati Baruah', where she uploads videos from time to time on various Mental health-related topics in order to enlighten the people of society regarding mental issues.


Benefits Of Webinar
The webinar will revolve around mental health issues.

There you will learn what types of mental health issues are there.

Learn how these issues come into being.

Learn how we can combat them.

Direct your questions to the mentor.
Webinar Stats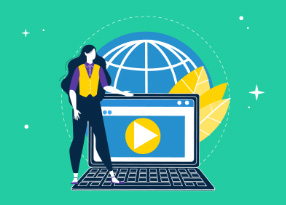 Reach:

Engagement:

Website Sessions:

Registrations: 16