About this webinar
Fundamentals Of Yoga
Today the whole world is moving at a fast speed. People don't even have time for themselves as even a single second difference can make them lose a big deal. So to keep up with the world, people started ignoring a lot of things in their lives. One among them and the most important of them all is Healthy. People began to take their health lightly. They believe they are strong enough to fight any sought of illness. People first started to ignore their healthy diet and then exercise until 2020 came with a big surprise.
When health is concerned, this pandemic turned out to be a boon for everyone. People started taking their health seriously. They began to eat healthily and exercise daily. Yoga became part of their everyday life.
Yoga is a group of physical, mental, and spiritual practices or disciplines that originated in ancient India. Yoga practice benefits us in increasing flexibility; it improves respiration, energy and, vitality; it increases muscle strength and tone, and many more. It helps us physically, mentally and, spiritually.
In this session, the mentor will be talking about the basics and principles of yoga., the health benefits, various asanas you can practice and, the motivation behind practicing yoga.
Speakers/Mentors
Aashima Ranjana
Yoga Trainer
Ms. Aashima Ranjana is a Yoga Trainer. She is doing yoga for the last 7 years. She did her Bachelors in Political Science from Delhi University. She also holds a Diploma in Yoga from Shri Lal Bahadur Shastri National Sanskrit University along with her foundation course from Morarji Desai National Institute of Yoga. She is currently pursuing a Masters in Political Science from Delhi University and has been also taking personal Yoga classes.
Benefits Of Webinar
Attend this webinar to:
-Motivation to start practicing yoga.
-Learn about the health benefits of practicing yoga.
-Learn about various asanas.
-Know about the basics and principles of yoga.
-Interact with the mentor to know about the asanas you need to practice for your problems.
Webinar Stats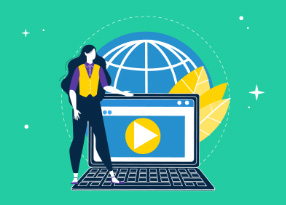 Reach:

Engagement:

Website Sessions:

Registrations: 7