About this webinar
Get the Answers in less than 5 Seconds - Vedic Mathematics
On the occasion of Mathematics Day, on 22nd December, let's focus on Vedic mathematics, a branch of mathematics.
Vedic maths is a field of mathematics that originated in the period between A.D. 1911 and 1918. Vedic Mathematics is a collection of techniques and sutras. It helps in solving mathematics problems in an easier and faster way.
Learn quick ways to solve complex problems and how maths has helped all of us evolve. Learn how to solve complex math problems without any errors through Vedic Mathematics. It will help you solve problems quickly and easily.
Once the students, develop an understanding of mental mathematics, he/she begins to think systematically and more creatively.
A discussion on some of the most basic Vedic maths tricks for beginners under different categories, with relevant examples and explanations. This webinar will help the students to overcome the fear of mathematics.
The webinar is in association with our partner schools, Bal Bhavan Public School-Mayur Vihar, Maxfort School-Paschim Vihar, S. D. Public School-Pitampura, Delhi Public School-Gautam Buddh Nagar, Billabong High International School, Vadodara, BGS Vijnatham School- Greater Noida, Bharat National Public School, Ram Vihar, Delhi, Hosur Public School, Karapalli, Hosur, Tamil Nadu, De Indian Public School, Rohini and Happy English School, Sharad Vihar, Delhi.
For more information: https://youtu.be/u1Dz7Ir4ptM
Speakers/Mentors
Mr. Manu Tripathi
APS(Minister of State,Ministry of Women and Child Development)
Mr. Manu Tripathi is a renowned personality, currently working as Minister of State Women and Child Development Ministry, Government of India since 2019. He is a certified NLP Trainer and Practitioner(NFNLP-USA). He is the author of "Your Wish Is Your Command" and "Friendship with Mathematics in 7 Days". He also worked as P.S. Shri Shyam Jaju Ji National Vice President B.J.P. from January 2015 to May 2019. He has completed educational projects with the Mexico government (November 2013 - April 2014) as a trainer. He was the Bureau chief for- Live Today Uttrakhand from January 2011 to April 2012.
Benefits Of Webinar
This webinar will guide our audience to solve maths problems 10-15 times faster.

By this webinar, students will have an interest in mathematics as a subject and gain more interest in the subject.

Our mentor will help students and teachers to increase concentration through Vedic Mathematics practices.

The webinar will help in intelligent development, will increase IQ by learning new ways to solve analytical problems.

This webinar will help in increasing speed and accuracy.

Through this webinar, students will learn to eliminate the burden of learning tables and memorizing formulas.
Webinar Stats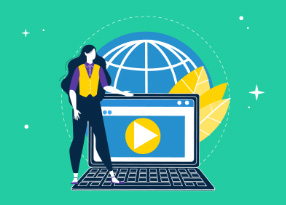 Reach:

Engagement:

Website Sessions:

Registrations: 650