About this webinar
Getting Back To Roots_For Parents and Students
During the COVID-19 lockdown, students at the 'Rancho's school' of the '3-Idiots' fame have homework that includes getting back to their roots, learning about local art and culture, competing in costume contests at home, and creating inventions that make daily life easier. As a result of the hilly terrain of Leh, none of the students have access to the Internet. Druk Padma Karpo School is conducting some classes using cellphones while schools are closed due to lockdown in order to contain the coronavirus transmission, but it plans to repeat that curriculum when regular classroom learning returns as few kids have access to the Internet.
However, COVID-19 also served as a catalyst for the implementation of digital learning in the classroom. With many states' schools about to reopen, it's critical to plan carefully for how to help kids adjust to going back to class after more than 15 months of home-based education. In order to create a resilient system that can resist any upcoming shocks, this shift needs to take into account the learning losses that had occurred over the preceding year as well as adopt a futuristic strategy.
Speakers/Mentors
Ms. Charu Baweja
Motivational Speaker
Charu Baweja is an educator, motivational speaker, communication skill expert, performing arts expert, storyteller, and anchor. She is an M.com, B.ed by qualification. Ms. Charu has been a great motivator to students and people and changing lives by positively influencing through webinars and workshops.
Ms. Charu has been a source of inspiration for many. She has been Nurturing & Grooming students by conducting many interesting extracurricular activities, and workshops. By this, she is helping students to build confidence in themselves.
Benefits Of Webinar
Returning to our roots allows us for understanding more deeply about our culture and tradition,

Returning to our roots helps us in getting more familiar with our familes,

Returning to our roots provides connection and meaning,

Returning to our roots affords the opportunity to learn and grow.
Webinar Stats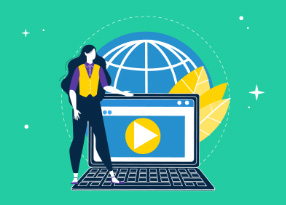 Reach:

Engagement:

Website Sessions:

Registrations: 0