About this webinar
Golden Tips To Control Anger
Neglecting to deal with your anger can prompt an issues like saying things you regret later, shouting at your loved ones, sending rash and rude messages, facing health problems, or in any event, even resorting to physical violence. But not all anger issues are that serious. Instead, your anger can also involve wasting time thinking about hurtful events, getting frustrated, or venting about work.

Anger Management is not about never getting angry at all. It involves learning how to recognize, deal with, and express your anger in healthy and productive ways. Anger management is a skill that everyone can learn. Even if you think you have your anger under control, there's always room for improvement.

Join our webinar and get to know from an expert the golden tips to manage your anger.
Speakers/Mentors
Niharika Dutta Baruah
Mental Health Counsellor
Niharika Dutta Baruah is currently working as a freelancer. She is a psychologist, clinical hypnotherapist, and also certified counselor. She helped 500+ people with her work. She also provides her online counseling session on her Instagram account. Her instagram I'd is - dutt__niharika. She uploads reels and IGTV videos from time to time based on various 'mental health' topics. She also has a YouTube channel named - Niharika Dutta, where she uploads informative and positive videos about mental health. She is a very positive person and very professional in her field. She has 400 client reviews that reflect her work.
Benefits Of Webinar
You will get to know that what is anger management

Why it is important to learn managing your anger

You will learn how to recognize your anger

Attendees will get to know how they can start working on coping with anger

Directly ask questions to the counsellor
Webinar Stats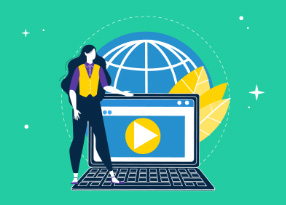 Reach:

Engagement:

Website Sessions:

Registrations: 21