About this webinar
Helping Students of 21st Century for Work Life Balance
The world of work is quickly redefining what it means to be ready - a broader set of aims that reflect the fast-paced complex, and diverse workplace. Students need to be overall achievers - great communicators, collaborators, and critical thinkers to tackle novel problems: problems that many adults have never even thought of before! To prepare students for their futures, we must define what that means for them now - not just once they graduate.
This webinar is all about mentally preparing the Millenials for a well talked about the future - the post-Covid time.
In this webinar, we will share why being ready for college and freelance - or "gig" economy is more important than ever.
Speakers/Mentors
Ms. Chitra Guru
Counsellor
Chitra Guru is a certified and recognized counsellor by Rehabilitation Council of India. An M. Phil Counsellor and Guide has done various workshops in many areas of expertise. Her forte ranges from life skills to career counselling and parenting programs. She has also trained teacher on Developmental program for working along with children in classrooms. She is professionally well equipped as a Career Mentor and has done workshops with parents and children on the career path of the students in different schools.
Benefits Of Webinar
Understanding the work-life balance - why is it important to juggle between your many duties and relationships with your own self, your family, your friends, your colleagues, and health.
Increased productivity, lower absenteeism
A happier, less stressed workforce
Improvements in employee health and well-being
Greater employee loyalty, commitment and motivation measured increases in employee accountability and commitment
Better teamwork and communication
Improved morale, Increased engagement and commitment levels
Less negative organizational stress
React to changing market conditions more effectively and meet customer demands - for example, shift work, part-time work, and flexitime can help you open longer without making your employees work longer hours.
Webinar Stats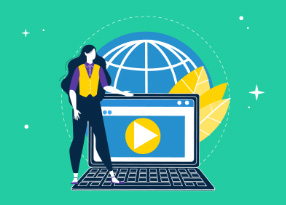 Reach: 2909
Engagement: 481

Website Sessions:

Registrations: 64