About this webinar
Holistic Healing For Mental Health
Our lives today have been running around and getting nothing. To say in a line it's much ado about nothing? Were we all humans made for it or is just so-called evolvement which has bred diseases like depression and anxiety into our system and more than the growth we are finding solutions to better healthcare. The answer has already been there, let's find out.
Whether we are consciously aware of it or not, the relationship between our thoughts, our emotions, and our physical state is a constant and crucial factor in our overall wellbeing.
Research tells us that one of the biggest triggers for depression is chronic stress both from physical health issues such as chronic pain and psychosocial issues. So it is no surprise that with the economic and social stressors during the last 10 years that rates of depression would be on the rise.
The webinar facilitator will teach how to live holistically to keep mental health stable and concentrate better in daily life workouts.
The focus of the webinar will be on providing tools for a holistic living for sound mental and overall health.
Speakers/Mentors
Divya Adlakha
Psychology, Spiritual Psychology, Yoga, Naturopathy.
Divya Adlakha has been a National Medalist in Archery and is now actively involved in theatres and acting. Her area of interests revolve around Psychology, Yoga, Naturopathy, skin health, and mostly Travelling!. She is an avid reader and loves to meet new people she runs her own foundation Hamdard for Mental health Counselling and her own skincare brand with the name Hamdard Organics. She has done her Masters in Counselling Psychology and Spiritual Psychology from Annamalai University and Hansraj College and Delhi School of Economics are her alma mater in commerce with respect to grad and post-grad too. She's also the winner of KBC season 11. She's an artist and Yoga therapist.
Benefits Of Webinar
To parents: Making health care a priority for themselves first which gets carried down to concentration on their children more.

To teachers: Create an environment for holistic living to focus better on their profession and balancing their plans with their personal thoughts.

To students: Focusing on what's important and creating a lifestyle which enhances not just their mental resilience but every sphere of their life they are in.

To working professionals: How to manage health alongside managing targets at their office or at their work from home jobs!
Webinar Stats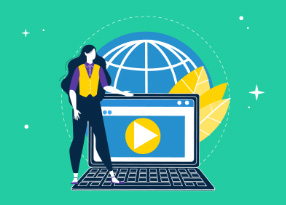 Reach:

Engagement:

Website Sessions:

Registrations: 22