About this webinar
Holistic Yoga & Pranayama Therapeutic Session in Covid Times
Every 21st of June, International Yoga Day is celebrated. It is praised to spread mindfulness about the significance and impacts of yoga on the wellbeing of the individuals. The word 'yoga' is extracted from Sanskrit which intends to join together.
This Yoga Day will not be the same one as every year it was. Remembering the pandemic circumstances around the globe, presently it will be celebrated on the web.
There are several advantages of yoga. Numerous entertainers, on-screen characters and even our Honourable PM Modi do it. Western science is beginning to give some solid pieces of information with regards to how yoga attempts to improve wellbeing, recuperate a throbbing painfulness, and keep the disorder under control.
We thank and appreciate the school community, especially Ahlcon International School, Bharat National Public School, Ahlcon Public School, ITL Public School, Bal Bhavan Public School, and The High Range School and many more, for supporting this initiative.
Speakers/Mentors
Dr. Madhav Kirti Das
Holistic Yoga Guru
Dr. Madhav Kirti Das is the Doctorate in Naturopathy Medicine & Yogic Science and Founder of Holistic Nature cure & Yoga Research Foundation, Rishikesh Cum Director of Gauranga Yoga Peeth (Registered Yoga School from YA USA)
His Mission is to keep community Healthy- Physically, Mentally & Spiritually- Healthy, Balanced, Active & Alert through Detox, Diet & Yoga-Pranayama.
Benefits Of Webinar
This webinar is all about yoga, where the mentor will impart some valuable insights on yoga and will also take us along in that experience. As this webinar is about Yoga, so here are some benefits of it, Yoga reduces stress, it directly deals with depression. Yoga will help you to increase the blood flow, ups your heart rate, drops your Blood pressure, lower your blood sugar, and these things resulting in making you happier and will boost your immune system.
Dwell yourself into a new habit in this lockdown
After this webinar, your mind will automatically push you to do yoga, as this experience will take you to your inner peace.
Earlier, you must have attended the yoga seminar, by visiting the ground place. But since this year is different you will experience different things. You will celebrate International Yoga Day by waking up early in the morning not on the ground but on the web.
Find a healthy way of life
By practicing yoga, it is a good way of living a healthy lifestyle. You will burn calories and you will be health-conscious.
Today, whether it is a student or their parents, very few are able to focus keenly on their work. While doing work, their mind will roam to thousands of places and is unable to concentrate at one place. Yoga will help students to understand well and they will be able to learn the lesson quickly. With focus, you can achieve the mastery of anything.
Webinar Stats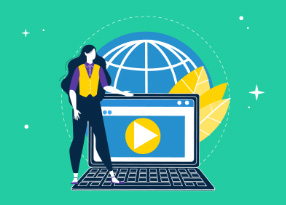 Reach: 5743
Engagement: 661
Website Sessions: 1194
Registrations: 635