About this webinar
How To Become Mentally Stronger
Difficult times are all around us. There is no guarantee that things will go smoothly. Mishaps and unneeded events are unavoidable. Learning to deal with uncertainties and emotions is essential for navigating this challenging environment. People that are mentally strong are more inclined to deal with issues and confront the world. When students are not mentally strong enough, they become quickly frustrated, lose attention, and experience a lot of stress.
For students, being intellectually stronger is far more crucial. This really aids them in remaining focused in their lives.
Anyone may improve their mental and emotional strength. You simply need to focus on increasing your confidence and resiliency, as well as learning how to walk over the awful things that will happen to you. It's a process that takes time, but you'll soon notice a difference in how you handle setbacks.
Speakers/Mentors
Niharika Dutta Baruah
Mental Health Counsellor
Niharika Dutta Baruah is currently working as a freelancer. She is a psychologist, clinical hypnotherapist, and also certified counselor. She helped 500+ people with her work. She also provides her online counseling session on her Instagram account. Her instagram I'd is - dutt__niharika. She uploads reels and IGTV videos from time to time based on various 'mental health' topics. She also has a YouTube channel named - Niharika Dutta, where she uploads informative and positive videos about mental health. She is a very positive person and very professional in her field. She has 400 client reviews that reflect her work.
Benefits Of Webinar
Ways to become mentally stronger

Teaching them about how to deal with difficult situations.

Educating them about how to cope with stressful situations
Webinar Stats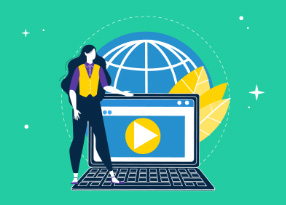 Reach:

Engagement:

Website Sessions:

Registrations: 6