About this webinar
How To Build Self Confidence
An attitude of self-confidence in your abilities and skills. It implies that you feel in charge of your life and that you accept and trust yourself. You have a positive opinion of yourself and are aware of your skills and weaknesses. You can manage criticism, speak assertively, and set reasonable expectations and goals.
Self-confidence is largely based on your beliefs and is rarely tied to your actual ability. Your views about yourself are called perceptions, and they may be incorrect.
For example, growing up in a critical or unsupportive environment, experiencing separation from friends or family for the first time, evaluating yourself too harshly, or being terrified of failure are all situations that can lead to low self-confidence. People who lack confidence frequently make mental mistakes.
There are several techniques to boost one's self-assurance, some of which include Recognize your strengths and play to them. Reward and congratulate yourself for your efforts and advancement. When you encounter a challenge, be nice and compassionate to yourself. Set attainable and realistic goals instead of dwelling on failure. You cannot be flawless in every element of life, so don't expect to be; you may learn more with our mentor during the webinar.
Therefore, don't forget to sign up and join us on the webinar day.
Speakers/Mentors
Niharika Dutta Baruah
Mental Health Counsellor
Niharika Dutta Baruah is currently working as a freelancer. She is a psychologist, clinical hypnotherapist, and also certified counselor. She helped 500+ people with her work. She also provides her online counseling session on her Instagram account. Her instagram I'd is - dutt__niharika. She uploads reels and IGTV videos from time to time based on various 'mental health' topics. She also has a YouTube channel named - Niharika Dutta, where she uploads informative and positive videos about mental health. She is a very positive person and very professional in her field. She has 400 client reviews that reflect her work.
Benefits Of Webinar
Reduce your worry and fear.

Become more motivated.

Your resilience will increase.

Your connections will get better.

You Will Come Through as Who You Really Are.
Webinar Stats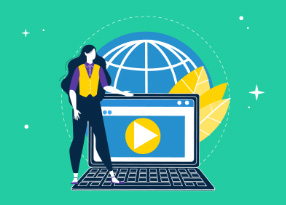 Reach:

Engagement:

Website Sessions:

Registrations: 25