About this webinar
How to Combat Anxiety Issues
Covid-19 has caused a significant amount of stress, anxiety and many other mental health problems. The lockdown was implemented in March and still continues for few sectors. This has led to people being at home who are not habitual to stay indoors. Stress and anxiety can be faced by anyone; there are several ways to combat stress which will lead to a healthy life. Through meditation, some special techniques etc. anxiety can be reduced.
The webinar will provide insights on the tips on how to handle anxiety in these covid-19 times. All about the topic of anxiety and what leads to along with steps on how to achieve an anxiety-free life or how can it be reduced through different techniques.
The upcoming webinar will focus on steps required to combat anxiety in young adults and adults of any profession and the mentor will interact about their issues which are becoming a rock in their life.
Speakers/Mentors
Indu Arneja
Psychologist and a Life Coach
Dr Indu Arneja is a Practicing psychologist and a Life Coach. She is a core group member of Advisory Board on Health and Mental Health for Nation Human Rights Commission. Dr Indu Arneja is a visiting faculty to some of the very prestigious organization like IIM Ahmedabad, Delhi Judicial Academy, Maulana Azad Medical College, Delhi University, IGNOU and PHFI. She has over 30 years of experience in the field of psychology and training. She has multiple YouTube on-going programs under the titles- Heart to Heart talk with Dr. Indu Arneja and Master Stroke with Dr. Indu Arneja. She is a regular invitee in National and International conferences.
Benefits Of Webinar
The webinar will help parents to develop a calm and positive atmosphere at home.

Guidance to teachers will help them deal with students in a better way without stressing out about the upcoming events and be at peace.

The students will find methods in dealing with day to day stress of life and how to be happy even in this lockdown.

For all the working professionals will learn about planning out ways stress and anxiety can be released in this busy lockdown life.
Webinar Stats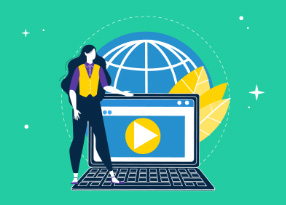 Reach:

Engagement:

Website Sessions:

Registrations: 14