About this webinar
How To Do Nutrition Planning?
This workshop will walk attendees through the crucial steps of creating a healthy eating pattern that suits their lifestyle needs, dietary choices, and health objectives. The fundamentals of a healthy diet are the subject of this session. Utilize our meal planning tools to create customized meals and snacks that maximize your nutrition and happiness after learning how to calculate your own specific energy requirements.
By addressing the less nutrient-dense meals that could attract you throughout the day even when you're not hungry, this webinar will improve your knowledge of nutrition. With our deliberate eating tactics, you may learn how to put your favorite meals first and tip the scales in your favor when choosing between eating for nutrition and enjoyment. You will receive advanced tools from the workshop to create a comprehensive eating plan that is tailored to your health objectives. There are additional suggestions for convenience foods, eating out, and meal time.



Speakers/Mentors
Shivam Bali
Fitness Coach, Martial Artist
Shivam Bali is a Fitness and Martial Arts Trainer since 2009. He has achieved a Black Belt in Martial Arts in 2014. He is a co-owner of Fitness Midas Gym. He has run a gym for the last 4 years. He is also working in Diet N Fit- The Fitness Studio as a Director of Operation.
He has several students who had gone with him to Competition and achieved his Black Belt. As well as he has some students who had gone to the National & International level in Martial Arts with him. Although, he focuses on Corrective Exercise and Individual Work. He helped each individual to set their goals and pushed them to achieve their goals. He is completely dedicated to total fitness and well-being.
Benefits Of Webinar
Will help you in keeping your skin, teeth, and eyes healthy.
Know how to supports muscles.
Know how it will help you in immunity boosting.
Also helps you in bones strengthens .
Webinar Stats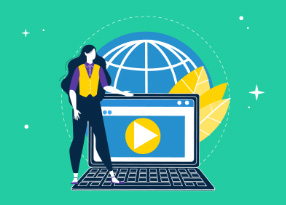 Reach:

Engagement:

Website Sessions:

Registrations: 0