About this webinar
How to Increase Happy Chemicals Naturally
While you might not give it a second thought when you chat on the phone while you're walking or laugh at a joke while you're watching television, your brain is constantly analysing your every action to assist control your thoughts, feelings, and emotions.

These emotions are mostly caused by brain chemicals that have an impact on your happiness. Dopamine, serotonin, oxytocin, and endorphins are the four major brain chemicals that all contribute to happiness.
You can naturally release happy hormones with a few simple practises, which can improve your mood in a matter of minutes.

Consequently, we hereby announce our Well Being Webinar on How To Increase Happy Chemicals Naturally by our mentor Niharika Dutta
Speakers/Mentors
Niharika Dutta Baruah
Mental Health Counsellor
Niharika Dutta Baruah is currently working as a freelancer. She is a psychologist, clinical hypnotherapist, and also certified counselor. She helped 500+ people with her work. She also provides her online counseling session on her Instagram account. Her instagram I'd is - dutt__niharika. She uploads reels and IGTV videos from time to time based on various 'mental health' topics. She also has a YouTube channel named - Niharika Dutta, where she uploads informative and positive videos about mental health. She is a very positive person and very professional in her field. She has 400 client reviews that reflect her work.
Benefits Of Webinar
To discover how to improve your mood and to become aware of techniques for raising happy hormones

To understand the advantages of happy hormones
Webinar Stats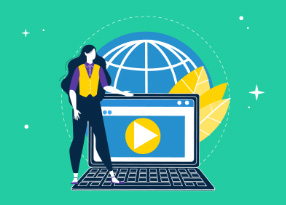 Reach:

Engagement:

Website Sessions:

Registrations: 4