About this webinar
How To Increase Serotonin Level Naturally
Serotonin is a monoamine neurotransmitter also referred to as 5-hydroxytryptamine (5-HT). It also has hormonal effects. Serotonin functions as a neurotransmitter, which means it transports signals between nerve cells in your body and central nervous system (your peripheral nervous system). Your body receives chemical instructions on how to operate.
Serotonin affects learning, memory, and happiness in addition to controlling body temperature, sleep, sexual behaviour, and appetite in your body. Serotonin deficiency is thought to contribute to mania, anxiety, sadness, and other illnesses.
Many of your body's processes depend on serotonin; to understand more about this, register for the session and join us to hear from our mentor.
Speakers/Mentors
Niharika Dutta Baruah
Mental Health Counsellor
Niharika Dutta Baruah is currently working as a freelancer. She is a psychologist, clinical hypnotherapist, and also certified counselor. She helped 500+ people with her work. She also provides her online counseling session on her Instagram account. Her instagram I'd is - dutt__niharika. She uploads reels and IGTV videos from time to time based on various 'mental health' topics. She also has a YouTube channel named - Niharika Dutta, where she uploads informative and positive videos about mental health. She is a very positive person and very professional in her field. She has 400 client reviews that reflect her work.
Benefits Of Webinar
Learn more about serotonin

How one can increase their serotonin natuarlly.
Webinar Stats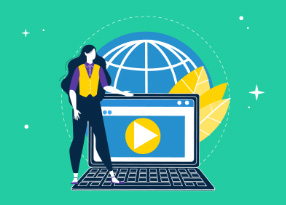 Reach:

Engagement:

Website Sessions:

Registrations: 5