About this webinar
How To Overcome Exam Stress And Fear
Parents give more importance to marks in exams and not the education of the child. These two are completely different from each other, the pressure on a young mind to score better marks than the other children in his/her class only builds a lot of stress in the mind of the student. He/she is then forced to study only for the exams that too to get marks which make their parents happy.

The purpose of education is integral to the development of human beings, but getting knowledge only for the reason that if one won't study might lead to failure in examination conflicts with the motive of education. This building stress level among the minds of students only due to fear of exams can become a cause for many health problems as well. Students face anxiety, depression, loss of sleep and exhaustion at times and eventually, all this impacts their ability to perform.
Join this webinar with us and learn the ways which put an end to the exam stress and fear among the students.
Speakers/Mentors
Syed Ali Fathima
Parenting Coach and Tutor
Syed Ali Fathima is a Certified Parenting Coach. She helps parents with parenting challenges by offering alternative perspectives and also helps in providing strategies that support their child's physical, emotional, and social development.
Benefits Of Webinar
• You will get to learn the ways to solve the stress and fear built due to exams among students.
• To learn about the reasons and hazardous problems that can be caused because of stress.
• Doors open for direct questions from the mentor.
Webinar Stats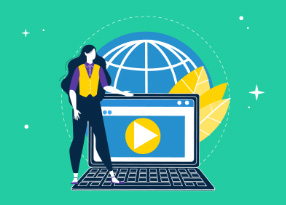 Reach:

Engagement:

Website Sessions:

Registrations: 65