About this webinar
How To Stay Focused To Achieve Your Goals
In every success story, the longest chapter is the one about determination. Students work hard all day to make their goals a reality. In this digital era, where they are surrounded by smartphones, social media, etc. it is difficult to stay determined and unshakable with all these distractions, it can be as difficult as even actually achieving the goal.
In view of the pandemic, there has been a drastic shift in a student's life because of the online classes and lectures which has hollowed a cavity of offhand attitude in them, this is needed to be addressed immediately in order to bring them back on track, where they are full of zest, determination and motivated to work on achievement of their goals.
Distractions are something that are inevitable in nature but centring your goals and prioritising them is not an impossible task to attain. Being determined and focused in life is an art or skill that can be learnt by anyone who wants to.
Speakers/Mentors
Niharika Dutta Baruah
Mental Health Counsellor
Niharika Dutta Baruah is currently working as a freelancer. She is a psychologist, clinical hypnotherapist, and also certified counselor. She helped 500+ people with her work. She also provides her online counseling session on her Instagram account. Her instagram I'd is - dutt__niharika. She uploads reels and IGTV videos from time to time based on various 'mental health' topics. She also has a YouTube channel named - Niharika Dutta, where she uploads informative and positive videos about mental health. She is a very positive person and very professional in her field. She has 400 client reviews that reflect her work.
Benefits Of Webinar
You will be versed with the "Tips and Tricks of how to stay focused to achieve your goal.

How to improve your focus and determination level to build your career and fulfil your goal.

Scope to learn about "how to keep yourself motivated and centred"

Opportunity to directly question the mentor
Webinar Stats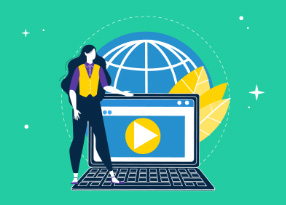 Reach:

Engagement:

Website Sessions:

Registrations: 6