About this webinar
Importance of Fitness
Fitness is an important thing for our mental, physical and body health. Overall it plays a crucial part in our overall health for many reasons. The main thing is that we know exactly what fitness is. Does it mean lifting heavy weights or drinking protein powder? Or does it mean running a marathon? And we hear so much about fitness from people around us. Is what they say true? Or do we need some proper guidance?
For the average person fitness is fully encompassing the three important parts of our being i.e. having good physical, mental and emotional health. In this webinar, everything will be covered. Our mentor, who is a trained professional, will guide children and all other present members about fitness. Some simple things that we can implement in our daily life.
This session will be an informative one as it will cover a holistic approach of looking at the concept of fitness. Students, parents and teachers can attend this session to understand the different ways in which fitness can be looked at and taken care of by adopting simple means and methods. These changes can be adopted in everyday life slowly and gradually to lead a healthy lifestyle from all perspectives.
Join this FairGaze webinar to start your journey into fitness and eventually to happiness.
Speakers/Mentors
Shivam Bali
Fitness Coach, Martial Artist
Shivam Bali is a Fitness and Martial Arts Trainer since 2009. He has achieved a Black Belt in Martial Arts in 2014. He is a co-owner of Fitness Midas Gym. He has run a gym for the last 4 years. He is also working in Diet N Fit- The Fitness Studio as a Director of Operation.
He has several students who had gone with him to Competition and achieved his Black Belt. As well as he has some students who had gone to the National & International level in Martial Arts with him. Although, he focuses on Corrective Exercise and Individual Work. He helped each individual to set their goals and pushed them to achieve their goals. He is completely dedicated to total fitness and well-being.
Benefits Of Webinar
1. Join this session to understand the real meaning of 'fitness'.
2. Get to know why fitness is important in one's life.
3. Parents and teachers can also join this session to understand how children can focus on their fitness.
4. Learn about the different ways through which children can focus on their fitness.
Webinar Stats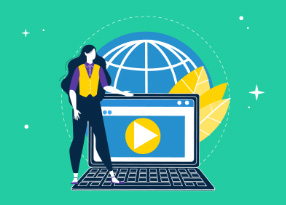 Reach:

Engagement:

Website Sessions:

Registrations: 36