About this webinar
Importance Of Mental And Emotional Well Being
Mental and emotional well-being is a commonly talked problem in today's world, yet hardly one does anything about it. Being mentally strong is quite important in our life. It allows us to be more focused on our goals and content with our lives. When it comes to students, having a great mental peace allows them to live a quiet life that they enjoy, maintain meaningful relationships with others, and undoubtedly deal with difficulties confidently and emphasizing on learning new things.

We like our life, our surroundings, and the people in them when we are mentally robust and healthy. We get creative and attempt to focus on learning new things. Students have to face so many problems such as being less focused, irritability , feeling of stress, fearfulness etc. So hereby we announce our webinar on Future Liffeskills category by the well known Future Lifeskills Dr.Nanda Kumar and he'll be telling us more about the benefits of being mentally and emotionally fit
Speakers/Mentors
Nandakumar
Wellness Coach
He helps individuals and business owners do WELL in LIFE.
He conducts Workshops on Health and Wellness that is aimed at creating a change in the mindset and attitude of the individuals. He also does one on one Mentoring and also consulting on Energy healing for self and Business.
He has been practicing energy healing (Pranic Healing) over 7+ years and is a Postgraduate in Management.
He is currently one of the Training Directors of the BNI – CBDA region and trains BNI members on various subjects that help business owners to be successful and make more money!
He is also a member of the Board of Studies for Anna University for their Management programs in Tamilnadu.
Some of his popular signature workshops are:
Magic of the Mind
Stress Mitigation at the workplace
Mind Leadership
Mindfulness at Workplace
Healthy Living and Work-life integration
From Pain 2 Gain
Benefits Of Webinar
to educate students about the merits of being in a healthy mental state

to educate them how to become emotionally and mentally stronger

to teach them how to manage stress related to life or maybe others..
Webinar Stats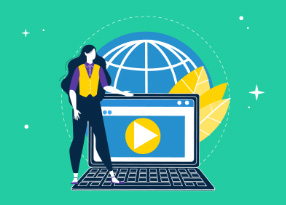 Reach:

Engagement:

Website Sessions:

Registrations: 0