About this webinar
Improving Reading Through Story Telling
Storytelling is the social and cultural activity of sharing stories, sometimes with improvisation, theatrics, or embellishment. Every culture has its own stories or narratives, which are shared as a means of entertainment, education, cultural preservation, or instilling moral values. It is the art if being creative about your thoughts and expression.
Reading is the art of making meaning from print. It is a multifaceted process involving word recognition, comprehension, fluency, and motivation. It also means developing and maintaining the motivation to read.
Storytelling Is an art that teaches many skills like reading, vocabulary, functions, and grammar.
It gives great practice which leads to better reading skills in many ways.
Speakers/Mentors
Ms. Charu Baweja
Motivational Speaker
Charu Baweja is an educator, motivational speaker, communication skill expert, performing arts expert, storyteller, and anchor. She is an M.com, B.ed by qualification. Ms. Charu has been a great motivator to students and people and changing lives by positively influencing through webinars and workshops.
Ms. Charu has been a source of inspiration for many. She has been Nurturing & Grooming students by conducting many interesting extracurricular activities, and workshops. By this, she is helping students to build confidence in themselves.
Benefits Of Webinar
Improves Grammar, storytelling helps to improvise your grammar, which leads to better reading skills.

Boost confidence, telling stories improvises your confidence which leads to better reading skills.

Improve pronunciation, telling stories will lead to better hold on words which leads to better pronouncing a word while reading.

Ability to learn and remember new words and their synonyms.

Enhance their understanding and interpretation skills.

Helps memories of many words, phrases, meanings, and concentration skills,
Webinar Stats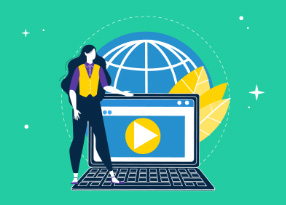 Reach:

Engagement:

Website Sessions:

Registrations: 25