About this webinar
Issues Related To Puberty And Mental Health
Good health does not only come from being physically fit and active. A major chunk of the term 'healthy' has also got to do with the state of your mind. Therefore, taking care of your mental health and talking about it is very essential. This session will specifically aim to talk about the mental health of young children transitioning to adolescence. When a child hits puberty, apart from the physical changes, there is a lot of change that happens in that fragile mind.
On one hand where this phase involves youngsters figuring out and exploring a lot of things, they may get stuck and puzzled in that same journey.
This session has a simple objective of bringing those children as well as parents to this platform where they can open themselves up and get those questions answered. With our mentor, let's talk about mental health issues and puberty in this session.
Good Health is the secret of a happy mind and staying healthy is vital in the process of growth and development. This webinar will be informative in terms of helping you gain more information about the steps that one can follow in daily life to stay healthy and mentally strong especially if you are a kid who has recently been struck with puberty.
Speakers/Mentors
Aman Sharma
Mental Health Professional
Aman Sharma is a budding clinical psychologist and a trained vocalist. He has completed his Bachelors in Clinical Psychology recently. He has done many internships in psychiatric hospitals and rehabs and conducted seminars with eminent professionals on topics concerning suicide prevention, borderline personality, and narcissistic personality disorder.
Aman has also conducted some workshops with underprivileged children on the importance of mental health, positivity, and good and bad touch. He has recently conducted research on the effectiveness of PMR therapy on the sleep quality of board-appearing students.
Additionally, he engages in regular volunteering for major causes such as food deprivation, the education of underprivileged children, and more.
Aman has been a part of various workshops concerning paraphilia, sex education, rights for LGBTQIA, etc. Along with that, he has been trained in clinically relevant assessments, diagnosis, and basics of some therapies.
Nonetheless, he has been a part of numerous singing competitions and earned a number of certifications and awards. Aman also has a classical degree in Hindustani classical music from Prayag Sangeet Samiti.
Benefits Of Webinar
Learn about the different ways to tackle stress that comes with puberty.
This session will be a platform for adolescents to learn and understand this new phase.
Interact directly with the mentor to have your questions answered.
Parents can also attend the session to help their child further.
Webinar Stats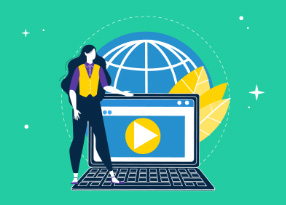 Reach:

Engagement:

Website Sessions:

Registrations: 4