About this webinar
Meditative Painting With Mindfulness
Meditative painting is a form of expression that helps you to release negative energy through paintings and simply let go of whatever you may see as a stressor.
There are no skills necessary to use painting as therapy. All you have to do is simply gather your emotions to release them on paper. The pandemic has been enough to give everyone various reasons of stress, worry and unhappiness. Additionally, we all have fears and locked up emotions. Let's use this session as a lovely opportunity to take them all out. Such emotions need a healthy exit and what better can be apart from art to help you do that.
In this webinar, the mentor will talk about how we can create positivity through painting. The mentor will talk about the various types of painting that will help in meditation and mindfulness.
Speakers/Mentors
Aakriti Khosla
Counselling Psychologist
Aakriti Khosla is a Counselling Psychologist, a mental health speaker, a national executive trainer in Art therapy, a Mandala Art therapy Practitioner, EFT Practitioner. She is a passionate consumer advocate for mental health. Her motto is to connect the world of art and people (children, teenagers, adults, elderly people) to bring them together and help them to heal with multiple art forms like dance, art, music along with mindfulness practice.
Benefits Of Webinar
Benefits Of The Webinar
Learn to use art as a form of healthy exit to your negative thoughts and emotions.
Get to know about the intricacies and benefits of meditative paintings.
Learn to paint your emotions with the help of this session.
Get to know how we can spread positivity through painting.
This interactive session will relax you and teach you the therapeutic benefits art can give you.
Webinar Stats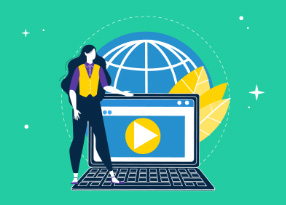 Reach: 101
Engagement: 36

Website Sessions:

Registrations: 7