About this webinar
Mindfulness Craft Therapy
Engaging in craft always brings about some sort of satisfaction for the person. It helps you to not dwell on things which consume your mind otherwise and disturb you. For a child, who is facing the pandemic today, adapting to the 'new normal' is hard. Engaging in Craft Therapy will be beneficial as the Craft approach is a system for helping family members change the way that they interact with someone who is going through a bad phase, often mental illness. The aim of Craft is to help that person get into treatment and on the road to recovery from pain and worry.
CRAFT is a skills-based program that impacts families in multiple areas of their lives, including self-care, pleasurable activities, problem solving, and goal setting. At the same time, CRAFT addresses their loved one's resistance to change. CRAFT teaches families behavioral and motivational strategies for interacting with their loved one.
Materials Required for the session: -
Coconut

Paints (Liquid or any paints )

2 paint brushes

Fevicol

Bowl of water

Tissue papers

glitters (powder or sparkle tube)

Candles

A waste cloth
Speakers/Mentors
Aakriti Khosla
Counselling Psychologist
Aakriti Khosla is a Counselling Psychologist, a mental health speaker, a national executive trainer in Art therapy, a Mandala Art therapy Practitioner, EFT Practitioner. She is a passionate consumer advocate for mental health. Her motto is to connect the world of art and people (children, teenagers, adults, elderly people) to bring them together and help them to heal with multiple art forms like dance, art, music along with mindfulness practice.
Benefits Of Webinar
CRAFT teaches several skills, and this session will bring many benefits:
Understanding a loved one's triggers to different situations

Positive communication strategies

Positive reinforcement strategies – rewarding non-using behavior

Problem-solving

Self-care

Domestic violence precautions

Getting a loved one to accept help
Webinar Stats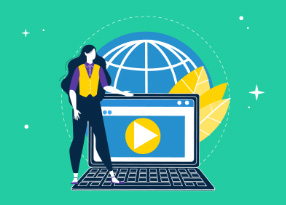 Reach:

Engagement:

Website Sessions:

Registrations: 16