About this webinar
Mindfulness Meditation For Students
Mindfulness Meditation is a practice that can reduce stress and stop stress from overtaking you. Meditation not only helps in improving your concentration. And students' having concentration and a presence, during their academic years is beneficial for them. Through guided meditation helps in focusing, putting concentration in present is essential.

Students who are not engaging in so many stressful things, such as studying, staying home, not being able to get to school, and peer pressure, These stressful and tension-oriented activities make children think a lot and distract them from enjoying the present. Such activities as meditation have a multitude of benefits, including increased strength and energy, better posture, reduced stress, improved attentiveness, self-confidence, self-awareness, and self-care habits. Join this webinar to learn more about mindful meditation in depth from our mentor. Our mentor will teach students meditation and mindfulness techniques.
Speakers/Mentors
Dr. Rupam Verma
Yoga Instructor
Rupam Verma is an experienced yoga instructor who is committed to making a difference in education by applying wide knowledge of Yogic philosophy and psychology. She believes in serving people and helping them realize the importance of yoga and share her in-depth knowledge and experience. According to Rupam, Yoga is not just a physical activity that relaxes the body and mind but it's a remedy that cures the human soul and mind.
Benefits Of Webinar
• Learn about meditation.
• Learn what mindfulness is.
• Get knowledge on how you can perform mindfulness meditation on your own.
• Learn how you can increase your concentration on your students.
• You can direct your questions to the mentor.
• Understanding how meditation can assist you in coping with stress and tension can assist you in coping with stress and tension.
• Learn a trick that will stay with you for a lifetime.
Webinar Stats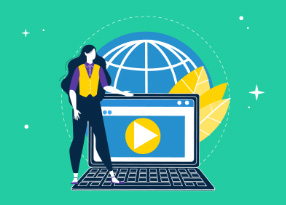 Reach:

Engagement:

Website Sessions:

Registrations: 12