About this webinar
Minding Our Minds During COVID
The COVID-19 pandemic has halted life for people in India and across the world. It has led to the creation and implementation of global policies featuring quarantines, social and physical distancing, travel restrictions, cancellation of schools and universities, and enacted work from home policies for offices. It has also distanced family, friends, and communities from each other in order to flatten the curve and decrease its viral spread. It is getting very difficult for everyone to stay calm and to think positively because in this situation everyone is getting a threat of their life, many people are losing their to in this tough time. But We have to stay calm and keep ourselves busy with our work and have to stay at home so that we can save our life and as well as others' lives also.
There are many ways to keep ourselves busy or to keep our mind positive in the time when we stay at home: You can call your Family and friends who are not there with you, You can clear your wardrobe, You can plant some flowers, you can read books which will motivate you and will give you some positive thoughts.
Speakers/Mentors
Ms. Krathi Sharma
Psychologist
Ms. Krathi Sharma, Teacher, Organizational Psychologist has pursued her Masters in Industrial Psychology from IGNOU. She is currently engaged in teaching students at home. She believes in helping others and spreading positivity as much as possible through her profession, which has also been her passion all along. Apart from this, she is a music lover too.
Benefits Of Webinar
The webinar shall focus on the following points :
Why minding our own during Covid is important.
Steps to follow to keep yourself calm and positive during this situation.
Understanding the need of staying at home.
Learn how You can Distract yourself from negative emotions.
Webinar Stats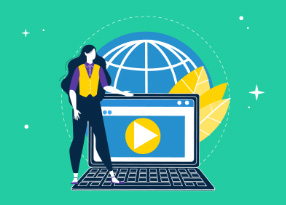 Reach:

Engagement:

Website Sessions:

Registrations: 44