About this webinar
Nurturing Child's Self-Esteem
Self-esteem is what you think and how you feel about yourself. Its your opinion about your abilities and personality. Its very important for a person to develop healthy self-esteem from a very young age. When children are young, they need to learn to value, to believe in oneself in order to aim higher in life ahead.
Kids with self-esteem feel more accepted and loved. They are confident and proud of what all they can do and are very positive. But kids with low self-esteem compare themselves to other kids and feel they aren't good enough and doubt their own abilities. Its every parent's duty to make their kids feel good about themselves. Every kid is different and unique in their own way and accepting this can make a huge difference.
Join our wellbeing webinar and get to know from our mentor that how a parent or a teacher can nurture self esteem in a child.
Speakers/Mentors
Smita Sharma Dabas
Academic Coordinator And Senior Educator
Smita Sharma Dabas is an English teacher and an Academic Coordinator at GEMS Modern Academy. A masters in English and Education from Delhi University and also cleared UGC Net exam. She is a poet and book reviewer for Hindustan Times Bookend section. She is result oriented, innovative and focused senior school leader with strong administrative skills to lead a team. With over 23 years of working with children, she is passionate about their well-being and providing a conducive learning environment to them ,while at home or school.
Benefits Of Webinar
This webinar will make you familiar with the term self esteem and

You will get to know why healthy self-esteem is important to develop in kids

Our mentor will guide you through the ways by which the low self-esteem in kids can be raised by parents and teachers
Webinar Stats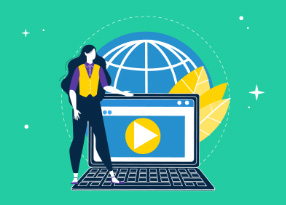 Reach:

Engagement:

Website Sessions:

Registrations: 71