About this webinar
Nutrition and Fitness
The food we eat plays a vital role in how we look and feel. The promotion and maintenance of healthy lifestyle remains a persistent challenge globally among the school community.
During the pandemic when children are made to sit at home because of the unfavourable conditions outside, many jumped on unhealthy snacking and there is zero physical activity. Such adversity can lead to many severe problems.
A balanced diet can help a student improve their energy level, promote a functioning immune system, revamp their ability to cope with stress and increase concentration and performance in school. Regular physical activity can help children and adolescents, improve cardiorespiratory fitness, build strong bones and muscles, control weight, reduce symptoms of anxiety and depression,and reduce the risk of developing health conditions such as: Obesity, Heart disease, Cancer, etc.
Join the webinar and learn more about nutritional diet and fitness mantras to maintain a hearty lifestyle.
Speakers/Mentors
Shivam Bali
Fitness Coach, Martial Artist
Shivam Bali is a Fitness and Martial Arts Trainer since 2009. He has achieved a Black Belt in Martial Arts in 2014. He is a co-owner of Fitness Midas Gym. He has run a gym for the last 4 years. He is also working in Diet N Fit- The Fitness Studio as a Director of Operation.
He has several students who had gone with him to Competition and achieved his Black Belt. As well as he has some students who had gone to the National & International level in Martial Arts with him. Although, he focuses on Corrective Exercise and Individual Work. He helped each individual to set their goals and pushed them to achieve their goals. He is completely dedicated to total fitness and well-being.
Benefits Of Webinar
The webinar will include discussion on the significance of nutrition and fitness among school children.

Gather knowledge on "The relationship between physical activity and balanced diet".

Opportunity to learn "Tips and tricks to maintain a healthy lifestyle".

Ask the questions directly to the mentor.
Webinar Stats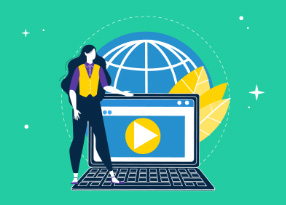 Reach:

Engagement:

Website Sessions:

Registrations: 18