About this webinar
Nutrition Tips For Kids
Whenever someone hears about nourishment the first thought in their mind is about a balanced diet that one must follow. A balanced diet full of nutritional supplements such as vitamins, minerals, carbohydrates, fats, and proteins makes a person healthy throughout their life. But following a balanced diet regularly is not always in hands.
Whenever the discussion is up for some nutritional tips for kids, it is never directed that kids will follow a balanced diet and follow nutritional habits for their lifestyle. It is always the parents who need to concentrate on the daily necessities for their children. By following a few tips, we can gear up a healthy balance in a child's life, one needs to understand the needs of children, as children are dynamic and go-getters.
By throwing some light on the nutritional demands of children, this webinar will focus on the key points and will contribute few tips from our mentor which will help parents and children to gain balance in their lifestyle. These tips will help our audience to know about nutrition and good food items to include in their day to day life.
Speakers/Mentors
Rakshita Mehra
Food & Nutrition Expert
Ms. Rakshita Mehra is a young enthusiast who is very passionate about Nutrition. She holds a degree in B.Sc. Home Science with a specialization in Food and Nutrition from Lady Irwin College , Delhi University. She had also done an Internship at one of the best hospitals in Delhi, i.e. Safdarjung Hospital. She is a Certified Food Safety Supervisor by FSSAI. She is currently pursuing a Masters in Food and Nutrition. She is running a Health and Wellness page on Instagram namely Nutrishala wherein she shares healthy recipes, nutritional tips, and diet-related information. Her mission is to make our country India a healthy nation.
Benefits Of Webinar
Learn about healthy eating habits and playful dining table conversations to focus on eliminating the use of gadgets during meals.
Knowledge of food items that needs to be avoided will be told.
Suggestions for inclusive food items will be delivered for overall bones development.
A focus on few exercises and physical activity will be in go for regular fitness for children.
Insights for parents will be conveyed for handling poor eating habits among children.
This session will also focus on initial stages of hormones development for children including healthy eating habits.
Webinar Stats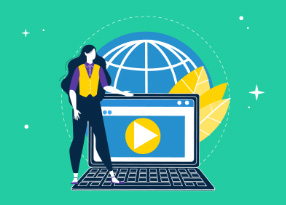 Reach: 4786
Engagement: 297

Website Sessions:

Registrations: 81