About this webinar
One Day For Menstrual Hygiene
FairGaze (leading school media), along with India Is Us (an NGO support initiative working with over 100 NGOs), has initiated #OneDayForMenstrualHygiene drive coinciding with the World Menstrual Hygiene Day observed on 28th May, every year.
This campaign will engage the school community to implement Sustainable Development Goals, SDG 3 (Good Health & Wellbeing), SDG 4 (Quality Education), SDG 5 (Gender Equality), SDG 6 (Clean Water & Sanitation), SDG 8 ( Decent work & Economic Growth), and SDG 12 (Responsible consumption and Production), helping students understand periods, dispel myths, discard pseudoscience, and embrace body positivity and eco-friendly menstrual hygiene products.
This campaign aims to spread information about safe menstrual practices and dispel myths with scientific reasoning. The subject of menstruation and menstrual hygiene has been a big taboo in our society. Many girls still follow many myths especially those who have limited access to sanitary pads or menstrual education. Worse still, girls are looked down upon and considered impure when they have the periods. The campaign offers participants an opportunity to be open-minded about menstruation, encouraging young girls to be able to talk about it more freely
As a part of the campaign, we are organizing a webinar on Menstrual Health and Hygiene (MHH) on 28th May,4 PM with schools and NGOs across the country.
Speakers/Mentors
Ms. Charu Srivastava
Director Principal, Speaker
Charu Srivastava is a young, dynamic educationist who carries with her an experience from schools and corporate and government run organizations that are progressive in nature and are determined to contribute to quality education. She has a vision of creating a teacher community where teachers collaborate and share their wisdom, learning experiences, subject expertise and pedagogic strategies to create well formed minds who are ready to recon the challenges of the unseen era and become happy individuals. Charu is a CBSE Master Trainer for YuWaah Project and Vocational Education. She has been awarded with the title of Head- CAT- Curriculum and Training by the S Chand group, The Youngest Best Principal Award by National School Awards and Star Woman Award (Academic Skills) by Star Forever Awards. She is currently heading The Samarth School (Wazirabad Road and Dilshad Garden) as the Director Principal.
Benefits Of Webinar
To educate young girls about menstrual hygiene
To destigmatize menstruation
To spread awareness among men regarding period-positivity
To promote body-positivity
To engage mothers and normalize talking about periods
To spread awareness about sustainable menstrual hygiene and encourage the use of eco-friendly products
Speakers/Mentors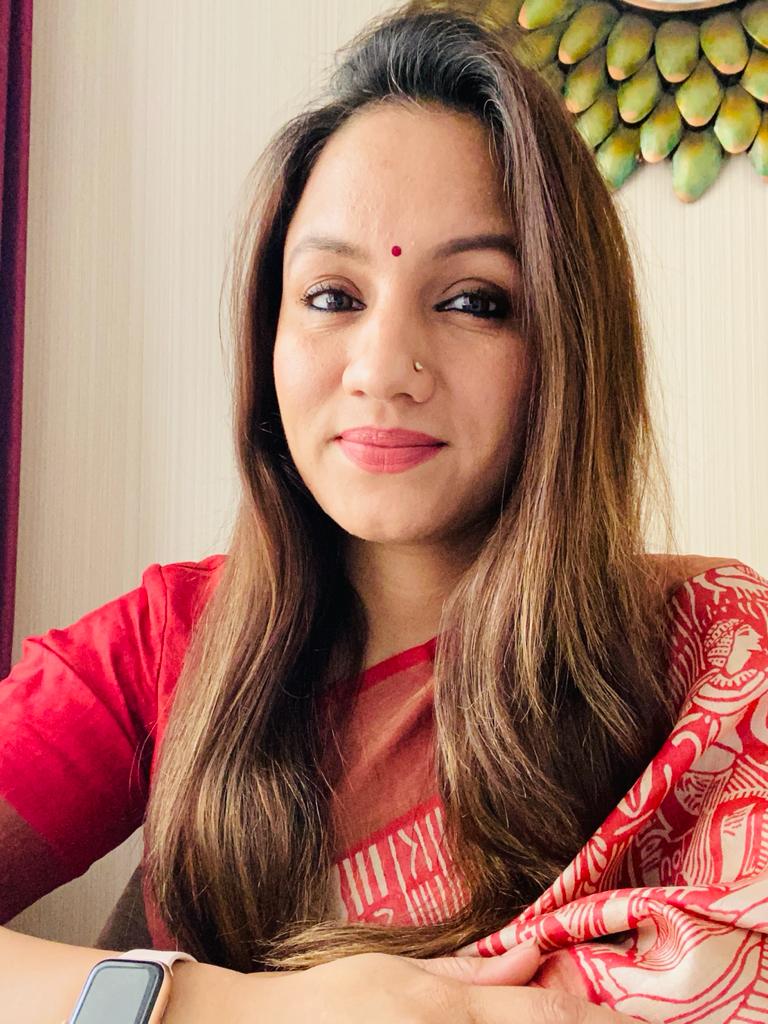 Ms. Preeti Negi
Head, HR and CSR, Unicharm
Preeti is working as Head - HR & CSR with Unicharm India and is associated with company for more than 12 years. Unicharm India is a fully owned subsidiary of Unicharm group which is Japan's No. 1 manufacturer of Sanitary napkins ad Baby diapers. Unicharm India operations has been present in India for more than 13 years. With our philosophy of NOLA and DOLA, Unicharm has been working extensively in the field of CSR to help women of all age groups live a dignified life. We have been conducting the menstrual health and hygiene awareness sessions for adolescent girls, community women, pregnant and lactating mothers and have educated more than 5 lac girls and women. We are committed to contribute towards helping the Indian society to realize the SDGs and create a cohesive world.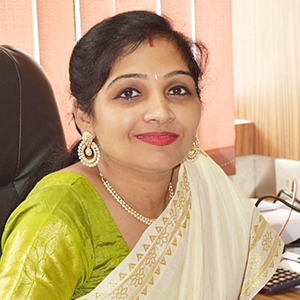 Ms. Jaswant Kaur
Vice President, BITSAA Alumni Trust
Mrs. Jaswant Kaur is a company secretary by profession, a writer and an author by heart and a development sector professional by choice. Ms Kaur switched to the Development sector when she joined Deepalaya as Director – Programs Communication & Resource Mobilisation (CRM) in November 2014 only to become the Executive Director of Deepalaya in April 2018. Her tryst with the development sector has been really satisfying and inspiring. After more than seven years of working for underserved communities, she joined the BITSAA Alumni trust, Rajasthan as their Vice President to scale up the work being done under their community development initiative called Pilani Atmanirbhar resource centre (PARC). Her work in the development sector and journalistic writings has been recognised by several organisations. She is also on the board of VANI, voice of the development sector and a national-level capacity-building platform of NGOs.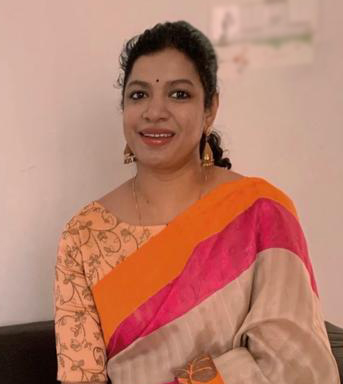 Ms. Mridula Praveen
Director & Principal, Craft World School
Ms. Mridula Praveen is the Director & Principal of Craft World School, a world school that follows programs of Cambridge qualifications focusing more on experiential learning in Kochi, Kerala. Accomplished Educational Leader with close to 8 years of expertise in devising and implementing practical solutions to complex problems, Avid communicator, writer, a People's person, and an Eager Beaver who aligns with futuristic learning methodologies driven by values, have spearheaded Craft World School to win many accolades including The Most Socially Active School recently. Her insights on the education renaissance have made a great impact right from the Early Education to the High School level. She is a trendsetter for the revolutionary changes in educational policies, with foresight for the enrichment of future citizens. Ms. Mridula is a globetrotter, and with her exposure worldwide, contributes majorly to many socially responsible initiatives and projects. As a Founding Principal of Craft World School, she has recently achieved the award of The Outstanding Leadership Principal of the year, by Education Icon Awards 2021
Webinar Stats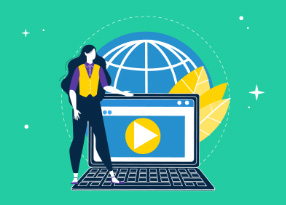 Reach:

Engagement:

Website Sessions:

Registrations: 301