About this webinar
#OneDayForWater
Can Water Be Wasted? How?
Our guest speaker, ex ISRO scientist- Ms. Poornima Savargaonkar ponders over this question during the webinar. It seems obvious to discuss along the lines of a water-conscious lifestyle- centering around judicious use of this non-renewable resource. But every rescue attempt first needs to evaluate the root cause. Analyze and then fix it.
Following the same approach, Ms. Poornima will first discuss if it is even possible to wastewater? Isn't water recyclable? And if it can be wasted, what are all possible ways we might be doing it daily? The webinar facilitates discussion around water-conscious lifestyle, raising and answering critical questions about the same.
Speakers/Mentors
Mrs. Poornima Savargaonkar
ex ISRO Scientist
Mrs. Poornima Savargaonkar is an ex ISRO scientist, whose wonderful initiative to convert grey water to potable water has motivated thousands of people. Her deep interest in gardening turned into a passion after years of pursuing it, as a hobby, in different climate zones of the country. She left her ISRO job and embraced sustainable gardening, which led her to deep dive into different techniques and aspects of sustainable urban gardening practices.
Her sustainable gardening journey eventually made her establish her own farm, "Amrit Mitti", where she employed the principles of 'Reduce, Reuse and Recycle'. Expanding her bandwidth of waste management, she founded her own venture to fill up the niche gap in Urban gardening in many ways. She gives free YouTube lessons on urban gardening, sharing valuable tips for sustainable gardeners to grow food in small spaces.
Her consistent efforts have won her several awards and accolades including the "Innovative Farmer" award by ICAR. DD Kisan channel telecasted her show of 25 episodes titled "Chhat Par Bagwani". Besides being a member of the Indian Council for Food and Agriculture (ICFA), she enjoys reading and writing poetry. Her collection of poems, "Rabta", has been published and appreciated very well. Her passion for Natural Ecological Farming (NATUECO) resulted in an invite to explain the NATUECO way of farming to Honourable Prime Minister Sh. Narendra Modi, at the Krishi Unnati Mela 2018.
Poornima's goal is to see "No bald rooftops and no landfills" in urban areas! Her message is simple and clear- "Grow what you eat and Eat what you Grow".
Benefits Of Webinar
Why You Should Attend This Webinar?
Because there's no planet B! Earth is all we've got. If we do not act now, it would be too late to reverse the damage humans have caused to the earth and its non-renewable resources, particularly water. This webinar will also teach you about:
Efficient water conservation methods
Technique to convert grey water into potable water
The inextricable link between water scarcity and climate change
Challenges, like potable water shortages, humanity will face in the near future
Socio-economic impact of water crisis on the society
The adverse effect of water scarcity on other available non-renewable resources
Webinar Stats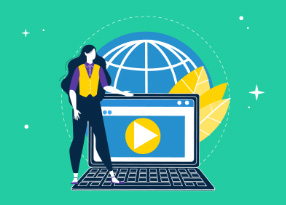 Reach: 778
Engagement: 365
Website Sessions: 10338
Registrations: 57