About this webinar
Overthinking & Its Dealing Mechanisms
Some once said that it is better to trust the moment and allow life to unfold around you in its own way. If you're an overthinker, then letting go and letting be can feel like an impossible dream. Over thinking is the habit of thinking too much and/or too long about something. Overthinking is known as 'analysis paralysis' because by thinking too much, you're getting stuck in your thoughts like a loop and stopping yourself from taking action.

Healthy thinking is good thing, and getting the hang of it is important for everyone. Healthy thinking is so important that it has its own celebrated day on World Thinking Day, which opens minds and celebrates growth and empowerment. But over thinking tips the balance into stockiness, powerlessness, and a mind that's closed to positive opportunities.

Yet over thinking is happening all around us. And too much thinking can lead to mental health issues such as depression and anxiety, emotional distress, and self-destructive behaviours. Join this webinar, to learn about how you can overcome your problem of overthinking. Not only that, but you will also learn many exercises and ways children can implement to overcome their overthinking issues.
Speakers/Mentors
Niharika Dutta Baruah
Mental Health Counsellor
Niharika Dutta Baruah is currently working as a freelancer. She is a psychologist, clinical hypnotherapist, and also certified counselor. She helped 500+ people with her work. She also provides her online counseling session on her Instagram account. Her instagram I'd is - dutt__niharika. She uploads reels and IGTV videos from time to time based on various 'mental health' topics. She also has a YouTube channel named - Niharika Dutta, where she uploads informative and positive videos about mental health. She is a very positive person and very professional in her field. She has 400 client reviews that reflect her work.
Benefits Of Webinar
• You will get to learn what overthinking
• What is the difference between overthinking and healthy thinking that will be taught in this webinar?
• A variety of exercises will be taught, which will help you overcome overthinking.
• The exact usage of the exercises will also be taught by the mentor.
• You will be able to ask the mentor questions directly.
Webinar Stats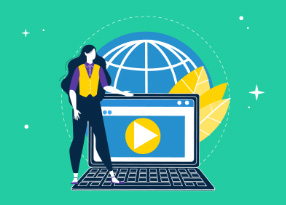 Reach:

Engagement:

Website Sessions:

Registrations: 19