About this webinar
Peer Pressure on children in school and How to Handle it
You might not hear a lot about it, but peers have a profoundly positive influence on each other and play important roles in each other's lives.
Sometimes, though, the stresses in your life can actually come from your peers. They may pressure you into doing something you're uncomfortable with, such as shoplifting, doing drugs or drinking, taking dangerous risks when driving a car etc.
Peer pressure, or influence, comes in several forms, and these types of peer pressure can have a tremendous impact on a young person's behaviour. Research shows the most impressionable age for peer influence seems to be the middle school years. This is when a child is forming new friendships and choosing an identity among those friends.

It is also the most common age for kids to start experimenting with alcohol, drugs, and other risky behaviours. Its often that, the drive to engage in this kind of behaviour is a result of peer pressure. Adolescents who have larger circles of friends appear to be less influenced by the suggestions or actions of their peers, but the pressure to conform is very real at this age.
By this webinar, the mentor will talk about types of peer pressure and ways to handle it. She will let our audience know about developing self-confidence and how to engage in self talk to increase one's confidence.
The focus of the webinar will be to enable children to develop self-confidence in them. It will also enlighten webinar will help participants define peer pressure and teach ways to overcome peer pressure in a positive manner.
Speakers/Mentors
Ankita Srivastava
Mental-Health Advocate
Ankita Srivastava is a lawyer by profession and alumni of Miranda House and Law Faculty, University of Delhi. She has attended Harvard University to study law. She's a Licensed Zumba Instructor and extremely passionate about fitness. Also, she's a founding member of the Mental Health Initiative 'Your Story Is Important' where they conduct dialogues on mental health to create an aware community. Her motivation is to bring revolution in the area of mental health and to create a society where people are free to address mental issues without any stigma attached to it.
Benefits Of Webinar
The audience will understand the notion of peer pressure and ways to encourage their kids to develop self-confidence.

Students will also learn how they can minimise the effects of peer pressure at home.

Teachers will get to know, how they can minimise the effects of peer pressure in their respective classes.

Parents will get guidance about how they can help children to cope with peer pressure in productive ways by using their own experiences.
Webinar Stats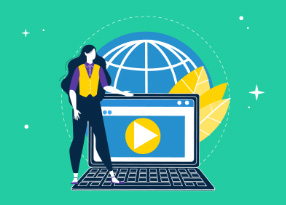 Reach:

Engagement:

Website Sessions:

Registrations: 41