About this webinar
Positive Parenting
Wasn't it said that parenting was simple? That it was all about raising children and making some decisions? One could hardly be more wrong.

Parenting is a process that teaches your child to be self-sufficient. It is about displaying warmth, generosity, and affection, and being a parent is one of the most demanding and difficult tasks to play. Of course, hard work pays off, and the rewards of parenting are the great joys and pleasures that our children provide us.

However, coping with concerns such as disobedience, tantrums, conflict, and household obligations can make parenting appear overwhelming and distressing at times. And we're struggling to remain afloat.
High demanding and responsive parenting styles resulted in children with high academic achievement, whereas high demanding and poor responsive parenting styles resulted in children with low academic performance. Negative parenting has major consequences for children's academic and behavioural performance.

So hereby we announce our webinar in well being session on POSITIVE PARENTING by our mentor Ms Karuna Kaul.
Speakers/Mentors
Karuna Kaul
Counselling Psychologist
Karuna Kaul is a psychologist and active practitioner based in New Delhi, India. After completing her Bachelor's and Master's degree in Clinical Psychology from the University of Delhi and Ambedkar University,
New Delhi. She has experience in counseling for 5 years. She is also been a part of psychology workshops like Focusing on Positive Self Development. Her forte ranges from life skills to career counseling and parenting programs. She has also trained teachers on the developmental programs for working along with children in classrooms. She is professionally well-equipped as a career mentor and has done workshops with parents and children on the career path of the students in different schools. Her motto is to serve people who are dealing with mental issues.
Benefits Of Webinar
For building child's self esteem

For overall growth of child's performance

For better and effective flow of communication
Webinar Stats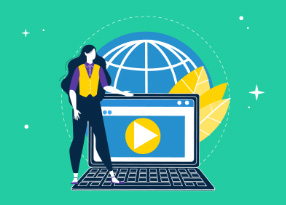 Reach:

Engagement:

Website Sessions:

Registrations: 0