About this webinar
Power of Appreciation
Appreciation is a basic human need, but it is frequently dismissed as a frivolous nicety. Please, thank you, that was fantastic, and I appreciate it. After all, why should we have to take time out of our busy days to express our gratitude to others? Aren't they just desperate? Isn't it obvious that they lack confidence if they require constant reinforcement? They should know they are appreciated without needing a pat on the back. Wrong! That little pat on the back is so effective that 64% of Americans quit their jobs due to a lack of it.
So, what is it about appreciation that is so powerful? Appreciation gives us meaning! Appreciation shifts perspectives! Appreciation radiates happiness!We all want and need to feel valued for who we are, as well as acknowledged for our contributions and achievements. It is critical for us to understand that we truly make a difference.
By shifting our focus, we can alter our perception. Assume you don't get along with one of your coworkers. It's human nature to focus on what we don't like and take the things we do like for granted. We become so focused on what we don't like about someone that we lose sight of what we do like about them.
In our upcoming webinar, Learn the power of appreciation with our Mentor.
Speakers/Mentors
Ms. Charu Baweja
Motivational Speaker
Charu Baweja is an educator, motivational speaker, communication skill expert, performing arts expert, storyteller, and anchor. She is an M.com, B.ed by qualification. Ms. Charu has been a great motivator to students and people and changing lives by positively influencing through webinars and workshops.
Ms. Charu has been a source of inspiration for many. She has been Nurturing & Grooming students by conducting many interesting extracurricular activities, and workshops. By this, she is helping students to build confidence in themselves.
Benefits Of Webinar
Learn the power of appreciation

How little appreciation can change your life

How appreciation helps in spreading positivity
Webinar Stats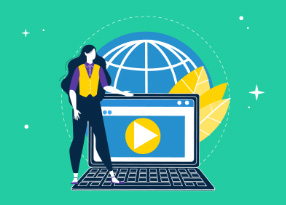 Reach:

Engagement:

Website Sessions:

Registrations: 14