About this webinar
Self Awareness And Self Care
Self-care is one of most important aspect and routine of living a balanced life. It means to recognize what is good for you, your mental and physical health and practicing a routine taking care of both concerns while maintaining a worthy lifestyle. For example taking care of your health by eating healthy and exercising, while pampering yourself ones in a while with a brownie.
Self awareness is the process of observing one self and recognizing ones own feelings, thoughts, actions and analyze if all of these align with your standards. One can't practice self-care, if he or she is not self aware.
If you can't recognize what you like and dislike, and what is bad and good for you, when you can't understand your thoughts and behavior, you can't really figure out how to take care of yourself at that moment.
Join this wellbeing webinar and understand about self awareness and self care.
Speakers/Mentors
Ms. Krathi Sharma
Psychologist
Ms. Krathi Sharma, Teacher, Organizational Psychologist has pursued her Masters in Industrial Psychology from IGNOU. She is currently engaged in teaching students at home. She believes in helping others and spreading positivity as much as possible through her profession, which has also been her passion all along. Apart from this, she is a music lover too.
Benefits Of Webinar
You will get to the meaning of self awareness and self care.

Learn from the mentor how to be more self aware and give importance to self care.

Get to know why these concepts are essential for overall wellbeing

Directly ask questions to the mentor.
Webinar Stats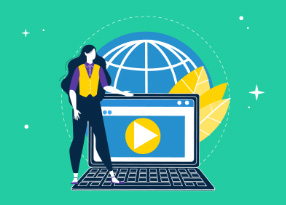 Reach:

Engagement:

Website Sessions:

Registrations: 11