About this webinar
Self Grooming Tips_ For Students
Self-Grooming is the process of constantly working on oneself to make oneself better. It is not only about wearing the right clothes but also about a lot of other things like working on being healthy and fit, developing hygienic habits, grooming one's personality, learning new things to make yourself interesting and impressive etc.

It is one of the most important parts of personality development. The way you look and the way you move in a social circle makes a very huge impact. When you are in a social set-up (may it be work or an event), your external appearance is the first thing that people notice about you. The chance to flaunt the brain and the intelligent quotient comes next. Thus, if you are self-groomed and know the perfect way to carry yourself, you will have a lot of eyes attracted to you.

In this webinar, we will learn why self-grooming is important for an individual.
The importance of personal grooming is not only limited to a student's personal life, but it also affects his social interaction.
There are some important things which are needed to be taken care for enhancing your personality like: Bathing, clean clothes, outfit selection, hairstyle, social skills, eating and social etiquette, these are things which showcase your personality before you interact with someone else and give them a chance to form a perception about you.
Hence grooming is utterly important for a student and his personality.
Speakers/Mentors
Ms. Charu Baweja
Motivational Speaker
Charu Baweja is an educator, motivational speaker, communication skill expert, performing arts expert, storyteller, and anchor. She is an M.com, B.ed by qualification. Ms. Charu has been a great motivator to students and people and changing lives by positively influencing through webinars and workshops.
Ms. Charu has been a source of inspiration for many. She has been Nurturing & Grooming students by conducting many interesting extracurricular activities, and workshops. By this, she is helping students to build confidence in themselves.
Benefits Of Webinar
It will help students to make them feel extra confident about themselves.

It will help students to radiate a sense of self-esteem.

It will help them to make lasting impressions quickly.

Students are more likely to draw positive attention.
Webinar Stats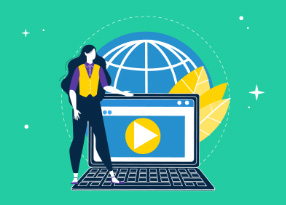 Reach:

Engagement:

Website Sessions:

Registrations: 11