About this webinar
Spreading Health And Happiness Through Mind Sciences
Spreading Health and Happiness Through Mind Sciences with Meditations and Vedic Exercises.
The body is an important part but the mind governs everything. This session will help you know about the different kinds of exercises and meditation that may help you keep calm in these turbulent times.
As we all know that the world at large is facing a pandemic of this century, the whole world is at war with the virus. So, our mind definitely deserves love and peace.
In this webinar, the mentor will talk about the connection of the mind, body and soul. This session will also shed light on how one can handle their emotions, as during this COVID time we all are facing a mix of emotions.
Learn about meditation for strengthening the mind.The main focus of the webinar is to spread happiness in the tough time of this pandemic. This webinar will also help to spread some positivity.
Speakers/Mentors
Dr. Kavita Bhargava
India's Leading Psychotherapist
Dr. Kavita Bhargava is an accomplished Psychologist, IMDHA Certified Clinical Hypnotherapist, Transpersonal Regression Therapist by Tasso- Netherlands. She is a certified Competency Mapping Manager and Trainer for Behavioral Sciences and Clinical Hypnotherapy Level I, II, and III having 13 years of work experience. Dr. Bhargava earned a Gold Medal in Psychology and has worked with many educational, health, and research institutions in various capacities. Professional practice and Training being the main domains, Dr. Bhargava is presently working as the Director of KPsych Services Pvt. Ltd. with more than 25 affiliates in 17+ locations across the country and Dubai. Dr. Bhargava is a sought-after Behavioral Sciences Trainer in the country who has contributed more than 750 hrs. to the training industry and has trained approximately 20000 participants in Behavioral Sciences as well as Clinical Hypnotherapy. She holds memberships of professional bodies like the International Medical & Dental Hypnotherapy Association (IMDHA), American Psychological Association, Indian Academy of Applied Psychology (IAAP).
Benefits Of Webinar
Benefits of the Webinar
Learn mind exercises and meditation to calm your mind.
Get to know more about the Mind-Body-Soul connection
This session will also help you handle your emotions, making you better aware about your own feelings.
You will learn how with simple exercises and meditation emotions can be managed and balanced.
Webinar Stats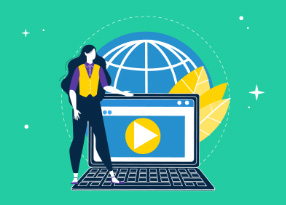 Reach:

Engagement:

Website Sessions:

Registrations: 10