About this webinar
Students Achievements & Well-Being
Students' achievements' refers to whether a student has achieved their short-term or long-term educational objectives. Individual academic performance differences are strongly linked to personality and intelligence differences. The self-efficiency, self-control and motivation levels of students also influence achievement levels. Students' achievements and their well-being are closely related to each other. The mentor will speak about the importance of well-being in relation to their achievements. The mentor will be discussing steps that students can follow to focus on meeting their objectives, thus moving towards a happier life. Students will also get a lot of answers on how their achievements impact their mental health and well-being.
Attend this session to get a holistic perspective on your achievements and mental well-being.
Speakers/Mentors
Shweta Gurung
Experiential Education & ESL
Shweta Gurung has done her Bachelors in Education from India and Master in Education from the United Kingdom along with a 120 hours TESOL certification course. She is an experienced student counselor having worked with students of all ages across India and in the United Kingdom. She has also had wonderful opportunities to work in inclusive and specialist schools which gave her invaluable knowledge of working with special needs students. Most recently, she has been trained as an online educator. She, however, would like to teach children from a young age that creativity, compassion, individuality, reflection, cooperation, and living in sync with nature should be the culmination of our learning process.
Benefits Of Webinar

1. The session will help students learn how to prioritize achieving the goals they have set.
2. Parents and students will get to know to co-relation between a child's achievements and how the same impacts their mental health and well-being in various ways.
3. Attend this session to interact directly with the mentor and get your answers.
4. Get to learn the steps that you can follow in your daily life for a better achievement and well-being in your life.
Webinar Stats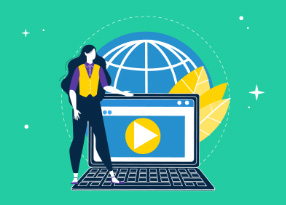 Reach:

Engagement:

Website Sessions:

Registrations: 52